Why Is Anvanda the Best Makeup Bag You Can Have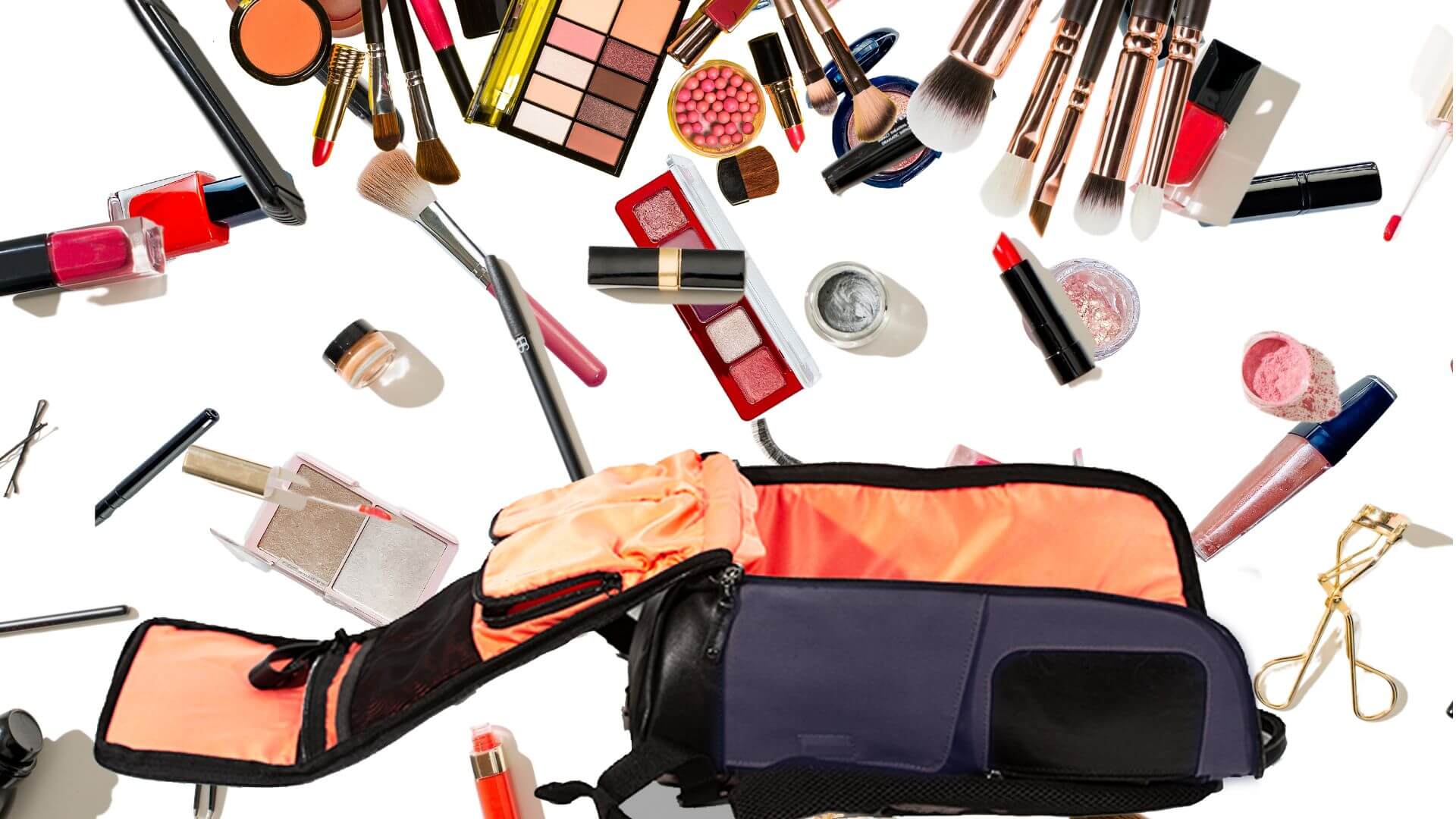 If you are a true makeup fan, the chances that your beauty products are scattered all over your room are pretty high. However, we don't judge and completely understand the problem of chaotic vanity, which is why we have a solution for you. Anvanda makeup bag is just the right thing every beauty lover needs in order to keep their junk in order. Keep reading to find out why this perfect bag needs to be yours.
Anvanda Makeup Bag Will Be the Best Replacement for Your Designated Junk Drawer
No, we do not need to spy on you to know that your room has that exceptional junk drawer where you keep all your beauty products in a bundle. However, when you need to go out of the house and bring some of your makeup with you, there's no way you'll be carrying that junk drawer with you (unless you have entirely lost your mind). That is the reason why Anvanda, a Great F*cking Bag, is perfect for keeping all your stuff neat and organized.
Our Backpack Is Big Enough to Fit All Your Makeup and Beauty Products That You Use Every Day
The Anvanda backpack has enough storage to keep all your makeup organized in one place. So when you need a specific thing, you won't spend hours digging through your backpack like a raccoon rummaging through a trashcan - everything will be on display.
The backpack has quite enough compartments so that everything can have its own place and stay nicely organized. Plus, if you bring that backpack over to your boyfriend's house, he might get to think you're a clean and tidy girl and not the complete makeup lunatic that you probably are.
The only thing you need to do is choose the right size of your backpack, and there's no doubt it will be able to fit everything nicely. From your mascara, brushes, and lipsticks to anything you can possibly put on your face - our backpack will keep it organized.
If You Want to Travel, This Bag Will Keep Your Cosmetics and Toiletry Intact
Beauty products are always the most challenging part of packing for a trip, as they are not very easy to protect. Especially if you wish to bring some glass bottles of your favorite overpriced foundation and large fragile palettes from which you only use two shades - you have to secure them well, so they don't get damaged.
Traveling with an Anvanda bag is a piece of cake because it allows you to fit everything you need, and you won't have to worry about your cosmetics getting damaged. The zippers work like magic, so there's no chance that something will fall out.
Our Waterproof Case Will Keep All Your Cosmetic and Beauty Products Safe
Not only is our backpack beautiful and practical, but it is also a waterproof bag, making it perfect for carrying during traveling and bringing it along on every adventure. Whether you're planning to travel to a tropical paradise or on a hiking adventure in the hills (makeup on a hike, really?), this backpack will be a perfect companion, and you will always have it by your side to fix your face anytime. After all, you need to look pretty in every situation, right😌?
Even Though It Fits Everything, the Bag Is Small, Practical, and Also Super Stylish
Let's be honest - nobody wants a bulky and ugly backpack. This is why our small backpack is perfect and easy to carry around, regardless of where you're headed. The bag is also cute and can easily be styled with any outfit. Okay, maybe not like a wedding gown, but that depends on how edgy your style is. However, our bags are super stylish, and there is a 99% chance you will get compliments when carrying one.
You Can Choose the Size, Material, and Color of Your Bag
Because we understand that everyone has their own sense of fashion and their own taste (except for the people who don't like our bags - they are hopeless), we've provided our shoppers with the chance to design their own bags. You can customize your backpack by choosing your favorite:
Size (regular or large),
Material (fake or real leather),
Color (+35 shades).
You will also get to choose some special accessories and gadgets for your bag, depending on what feels best for you. Whether you're getting an Anvanda for yourself or a friend, you can design it however you like and create the best f*cking bag unlike any other.
Visit Our Cute Store and Find Out More About Our Fancy Products
Because you are most definitely intrigued by our special bags that stand tall with all the others, you are probably eager to learn more about our special collection. If you wish to treat yourself with a brand new makeup case (as you should, queen💅), check out our interesting online store and scroll through some of our best-selling products, bags, accessories, and bundles.
If you are one of those people who take care of their coins well (you know who you are👆), take a look at our sale section and see which amazing products you can get at a lower price. Once you get your hands on one of our backpacks, you will never wish to return to the old and boring ones. Anvanda's backpacks are something like Birkin among the bags. Don't hesitate, and order your best f*cking bag.
Kickstarter link - Använda V2 | Another Great F*cking Bag
---