Freakin' Hot Swimming Bags for Women by Anvanda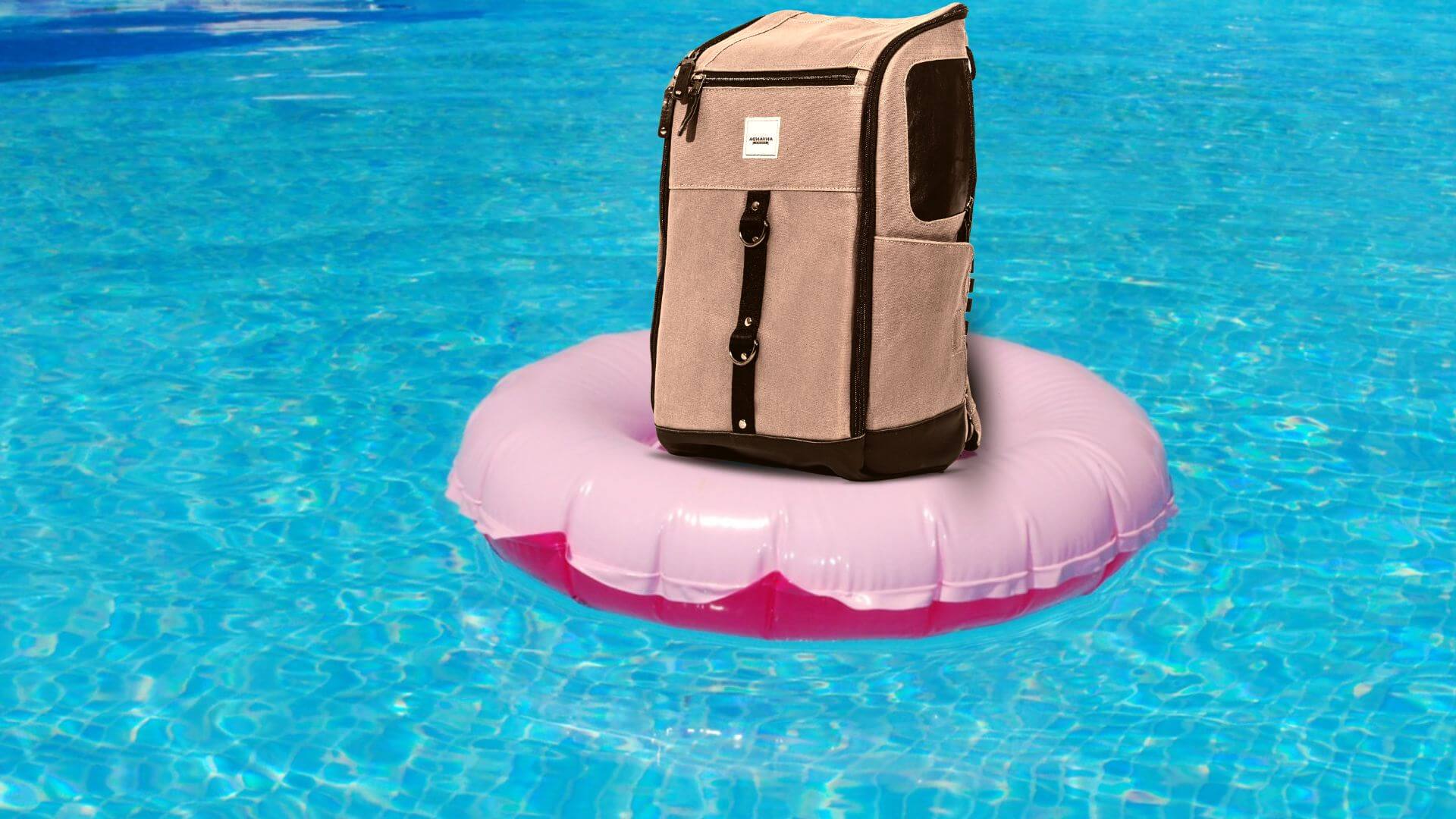 Hear ye, ladies and queens of summertime! If you're looking for sweet, sexy, and overly hot swimming bags for women which can also carry all the stuff you'll need by the pool or on the beach, let us stop you right there. You are at the right place because Anvandas not only carry your stuff, but they do so while lookin' smokin' hot!
Who says swim bags for women have to be dull? Or that it shouldn't have zillion pockets and straps? And that you can't also use it for different occasions? You get that and a lot more with an Anvanda. It's a dream come true, honestly, because you won't need to carry three different bags with you at all times - Anvanda can pack all you'll need for the perfect summer and then some more.
It's Not Hard to Choose Among Swimming Bags for Women - Just Pick an Anvanda<
What if we've told you that our bag can carry over 10 billion different items? Yeah, it's made to hold its own, just like you. And that's what makes it special and perfect for any woman that strives to be ready for any godsdamn situation. It's a bag you should take to the beach with you, without any worry that you won't be able to stuff your 43,976 essential items inside. That's why it has pockets - you know, that magical thing they don't put on women's jeans?
It can carry a few liters of sunscreen, can fit your makeup bag, tampons, pepper spray, a rocket launcher (pocket size!), and an iPad with ease. And not only that, it will keep your stuff dry because we've attached a reflective rain cover to the bottom. So, if some jackass feels the need to spray some sea water while you're sunbathing your skin to perfection, the rocket launcher will stay dry and ready to use 😁
It Comes With Additional Straps!
We know the struggle of having to own and drag several bags around with us, especially when we plan to go swimming. One should carry our toiletries, another should be used as a bag for smelly stuff (we mean snacks,) and one for flip-flops. But with an Anvanda, you'll have an all-around perfect solution, and after you've cleaned all the sand from it and washed it you can also use it for work.
Additional straps will allow you to carry it to hell and back (hell is a tourist town without a good coffee shop,) and carry it in different ways. If you want, you can attach the long strap to hooks and make a messenger bag that you simply toss over your shoulder. Two shorter straps make a mean backpack out of our bags, and a handle on the side and one on the top can turn it into a cute handbag in no time.
Bitchez Be Fabulous With Anvandas
Anvandas are cutesy and sexy, practical and classy - it all depends on how you style them. But what makes them so fabulous and (as such) your very best friend are the features. First off, remember the smelly snacks we've mentioned? Yep, you can freely stuff them inside because our SanitizeMi® technology will keep it hidden and safe. It's a silver liner that's also anti-bacterial and helps keep all those smelly smells inside.
It also has a laptop sleeve, where you can place many different items, starting with your laptop, and ending in a bunch of gargoyle daddy dom romance novels. It also has a very handy USB connection port (besides a few additional ones,) so you can pack your power bank and attach your phone with ease.
If you like to carry your cards more than you like to have cash with you, you will be amazed to know that we've added an RFID-protected pocket. It helps protect all your digital money from modern-day pickpockets. They could skim you with ease just by passing by your stuff while you're swimming if you leave your cards in any other bag. We also have some chic-looking leather wallets in our store that offer the same level of protection.
Our Amazing Bags Are Made of High-Quality Stuff
Did we do everything in our power to build a bag that can carry your stuff in a legendary way? Yes, we did. But did we also make sure it looks sexy like you? Yes, ma'am. But did we slack off on the materials we've used? No, we did not, because queens deserve regal treatment. Here's what you get out of each Anvanda:
High-quality Italian leather, soft and lovely or Vegan leather (which is optional),
Heavy-duty canvas on the outside, to endure all the tasks you have ahead of you,
Top-quality YKK zippers,
A very spacious interior sleeve for Laptop up to 15",
A bottom pocket for wet items - like your soggy swimsuit,
A handy key ring loop to help you find your keys at all times,
An outer pocket with easy access,
A hidden pocket is located on the inside for hiding valuables (such as your pricey Fenty Beauty lip gloss).
Buy an Anvanda and Never Need Another Bag Again
Except for an additional Anvanda. Let's face it - an Anvanda is every woman's dream - it's a bag to rule all bags. But we're positive that once you have a glimpse of our store, just one Anvanda, a Great F*cking Bag won't be enough. Soon, you'll crave more colors, and just wait until you've seen Version No.2 on our Kickstarter. You'll want one of those, too.
Kickstarter link - Använda V2 | Another Great F*cking Bag
---