Anvanda's Recommendations on What Size Backpack for Backpacking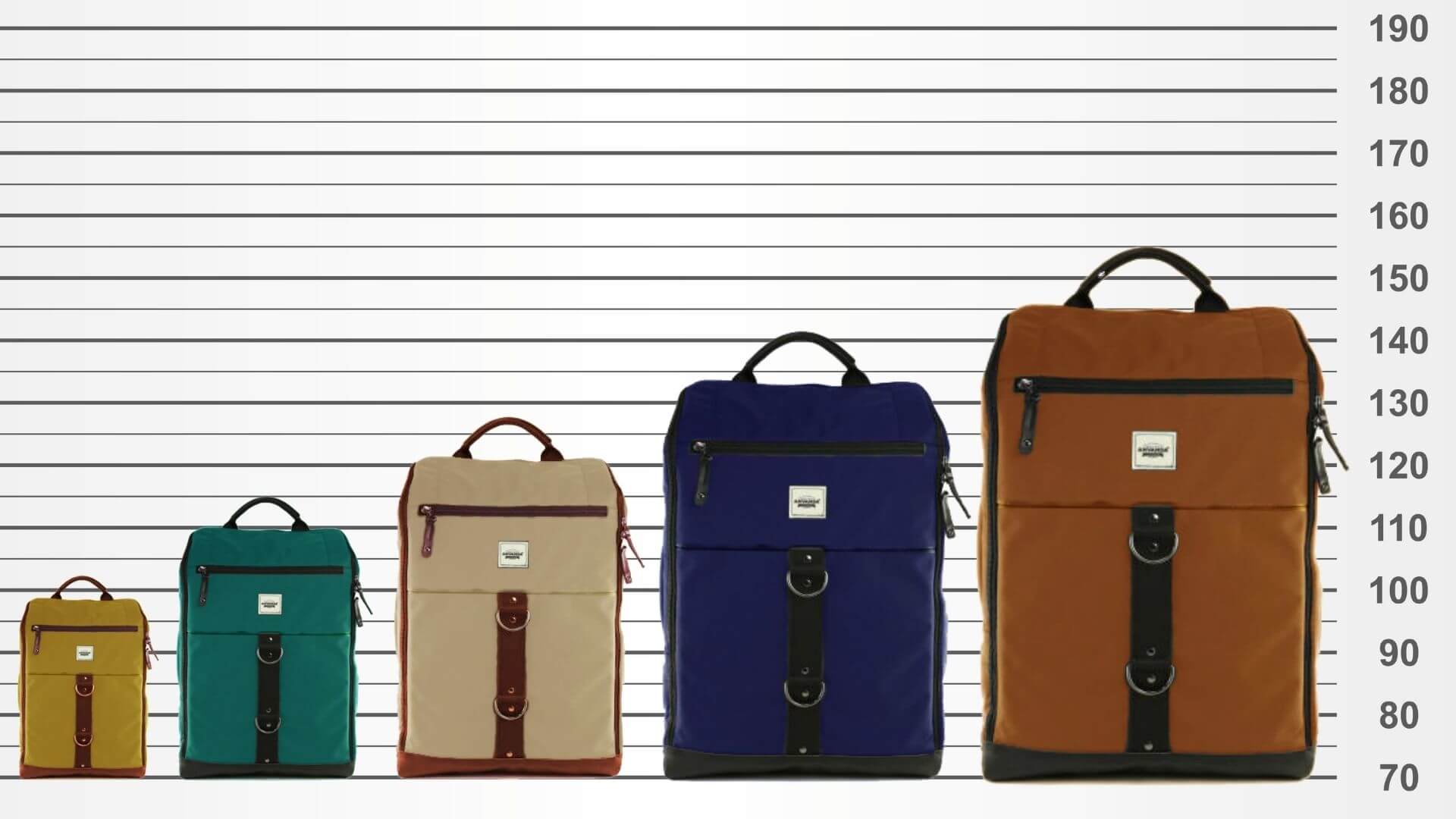 So, you've decided to be more in tune with nature and go hiking and backpacking? Good for you! That means you'll need a good bag to carry everything with you. Read here about Anvanda's recommendations on what size backpack for backpacking is the best.
What Size Backpack for Backpacking Is Recommended?
You may or may not be surprised to hear that when you decide to go hiking or backpacking, the first question on your mind should be, "what size backpack do I need for backpacking?" Because there's a lot you should bring on this trip with you, the right sized bag has to be your best friend.
Many factors can determine what you need to pack and the size of your backpack. Here are some:
Is your hike going to last a day or more?
Do you plan to eat on your hiking trip?
Are you hiking and camping?
Where will you go? Is the hiking path already cleared for walkers, or will you have to bring tools to clear the way yourself?
The Size of Your Backpacking Bag Depends on Your Trip
Some things are essential no matter where or how long you plan to go away for. If the day is hot, you'll definitely need a spare t-shirt. Being sweaty and sticky all day won't be appealing to anyone around you, and your sweaty flesh could attract more mosquitos.
Spare clothes, a water bottle, a rain shell for your bag and a raincoat for you, light snacks, and a small first aid kit will be essential to pack and bring to your hiking trip. It's best not to leave anything to chance.
If You're Going For Longer Than a Day, Consider the Large Anvanda Bag
The small bag can work for day hikes and a few hours in the woods, but that's it. If you plan to be the weekend warrior and spend two of your free days in nature with all the bugs and dirt, you probably think you're better than your friends.
And while everyone's planning what to wear to the party this weekend, you must plan what you're bringing in your backpack. Bags between 40 and 50 liters, like this large Anvanda Great F*cking Bag, will be an excellent companion on your 2-day trip.
It has a rain cover, pockets, and a USB plug to charge your phone. You won't have to stay unplugged, but when you settle in the tent and finish applying the anti-bug spray, you can relax by watching your friends' social media posts from the party you're missing.
The Small Anvanda Great F*cking Bag Can Fit a Day's Needs
If all the essentials can fit into your smaller backpack, say a 20-30 liter bag, then go for the Anvanda Mini Great F*cking Bag. It has many pockets, both in and out, and a layer with a silver lining to prevent bad odors from spreading all over the bag. Your smelly shirt will stay smelly in its personal space while you hike, knowing you have more than enough in the same bag.
For Anyone Planning to Camp Out, a Bag With a Larger Volume Will Do
Sometimes even Anvanda can't fully accommodate all needs. You can still try packing a lot in the Anvanda Another Great F*cking Bag since it's more structured than V1, but if you plan to stay for a few days, camp out with a tent and bring the cooking gear, you'll need a backpack of about 60-70 liters of capacity.
In this backpack, you can fit:
A 4-person tent,

A sleeping bag or pad,

Food for a few days,

Clothes and underwear,

An extra pair of shoes,

A first aid kit,

Cookware such as pots and utensils,

Camp stove and fuel.
Hiking Requires Less Cargo, so the Small Bag Will Do
Maybe you're not in the mood to pack half of your apartment just to spend a weekend sleeping somewhere less comfortable, but you might still be up for a half-day trip to the nearest hiking area.
Pack your essentials in the small bag, and you'll be ready to go. Still, if you want to pack more and plan to eat as our ancestors used to, by the fire, with imminent danger lurking all around you, pack extra food and cookware in the large backpack and head out.
The purpose and duration of your trip will determine the size of the backpack, which is definitely not something you know by now. Just remember that if you pack too much for a day trip, your bag will be too heavy, and you'll have to figure out how to carry it.
Bringing enough and not overpacking are similar goals that can be tough to achieve if you can't help yourself.
The Anvanda Backpack Will Be a Great Choice No Matter How Long You Plan to Stay Out
You may have figured out by now that the answer to "what is the best size backpack for backpacking" is and always should be - Anvanda's Great F*cking Bag. Visit our online store and get a hold of the best backpack you've ever had.
Check out the leather Anvanda wallet with RFID protection and the essential travel kit for personal and essential items to complete your packing. If it can fit in the Great F*cking Bag, it can come with you and make your hike easier.
---