Get Yourself a Backpack with Waterproof Compartments with Anvanda V2.0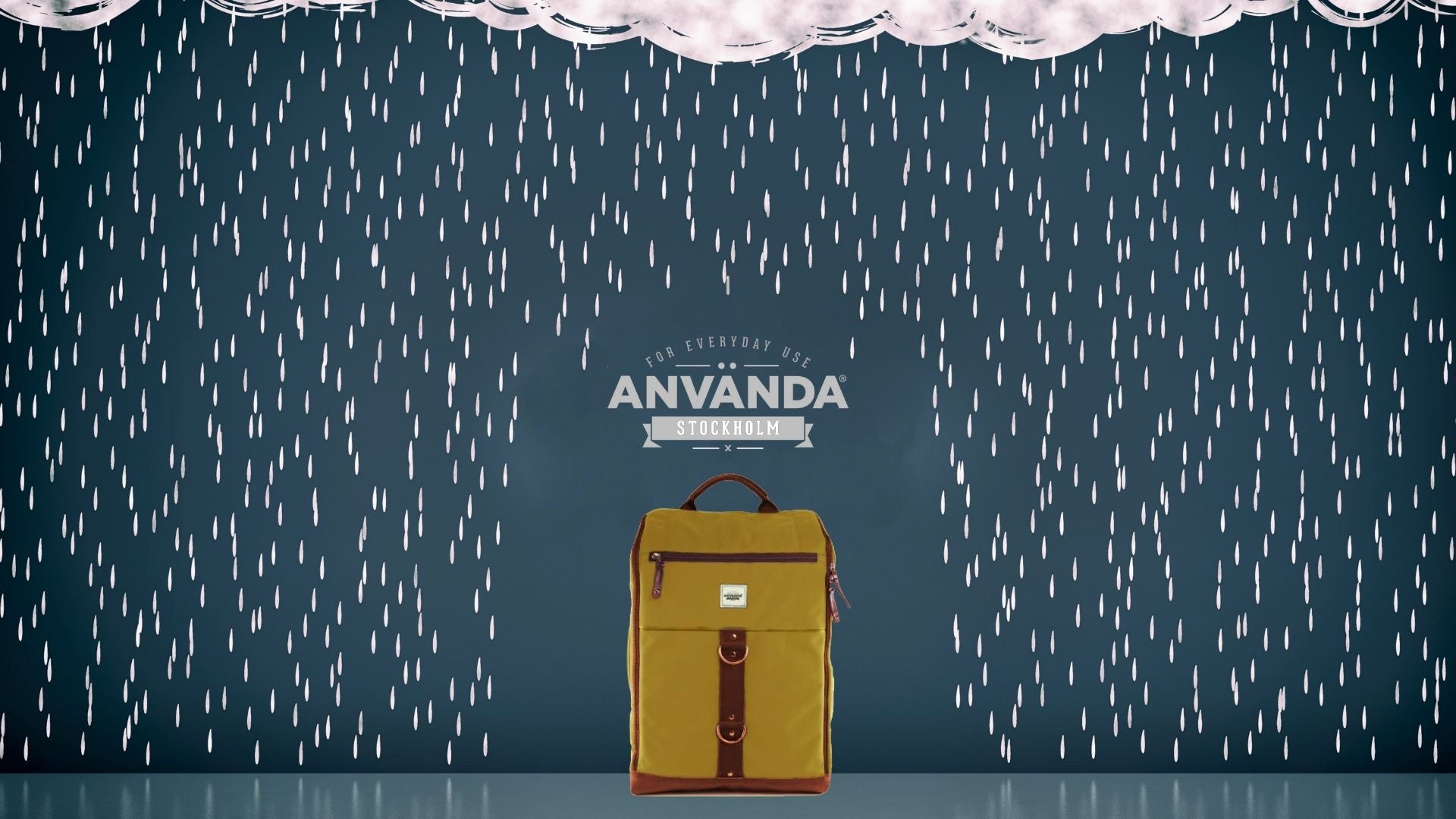 You've searched for an awesome bag with many useful features everywhere, from LA to Tokyo, and you can't find it. Well, duh, cause you have yet to see our backpack with a waterproof compartment, that's why. And not only is it gonna stay dry even if it's pouring rain, snow, or any kind of shit from the skies, Anvanda can offer you many f*cking amazing possibilities and make your everyday life 100% amazing.
Yes, our dear friend, we can proudly say that what we're offering can't be found anywhere else. Our backpacks are one of a kind - they have it all and more. Before you order one for yourself (and you will want to, trust us,) let us tell you a little bit about what Anvanda V2.0 offers. It's not just a bag - it's a Great F*cking Bag.
If You Need a Backpack With Waterproof Compartment, Here's an Idea - Get Yourself Anvanda V2
People often find themselves choosing between a stylish bag and a bag that has enough frakkin' compartments to carry half of the crap they own. It can be a tough search, you probably know that. But no more - you've just f*cking found the queen of all backpacks, bags, or whatever you wanna call these bitches. Anvanda V2 has enough space to carry a freaking baby elephant, and it looks hella fashionable - just see those gorgeous prints we have in our offer. Also, we have a bunch of other sh*t, like Anvanda mini bags, Anvanda wallets, and our V1 backpacks. Oh yeah, we have these b*tches in many different colours - try to pick JUST one, seriously - it's going to be impossible. 
Here's Why Our Great F*cking Backpacks Are the Best in the Freaking Universe (No, We're Not Modest, as You Can See)
Here's the thing - these b*tches are suitable for everybody. And we really mean everybody - men, women, non-binary people, kids, your grandma (and we bet she would f*cking love our V2 bag!). And no, we're not gonna pretend to be modest - because we're not. And sure, the marketing expert in you might think we're nuts, but let us tell you this: we worked so f*cking hard on this project, and that's why we know it's brilliant. Guess we just wanna brag about our baby - like every parent ever, right?
Travel, School, Work, Wherever the F*ck You Wanna Go - Anvanda Is Perfect for Any Occasion
If you buy a Gucci mini bag, the chances are you won't be able to fit water bottles and gym clothes in that little bastard. No shade to these beauties, but if you're looking for something more practical, you're gonna have to get yourself a bigger bag. Like Anvanda V2, of course. Now you can stay stylish while carrying your bag anywhere - no, we literally mean anywhere. When you walk across the campus, running late for class (hands down, this is the best backpack for college students,) or when you confidently walk down the street on your way to the office every morning - do you have any idea how awesome you're gonna look carrying the camouflage bag to work?
Check This Out - You Can Wear These Great F*cking Backpacks in Many Different Ways
In addition to having plenty of freaking space for all your sh*t, Anvanda is great at adapting to an occasion, your outfit, mood, your astrology sign, and the freaking universe - what we mean to say is that you can wear it in more than just one way. The basic one - on your back, like a school kid - is great for bookworms who carry a crapload of heavy books. You can carry it in your hand like a sweet little purse when you're on your way to date or have it on your shoulder when you walk into the office, looking like a boss (even if you're not a boss yet).
Not Only Does It Have Waterproof Compartments, But Anvanda Is Also Stink-Proof (Now, THAT Is Impressive)
These b*tching waterproof compartments can always come in handy and save your ass on any given day. Yeah, we've established that the feature is f*cking brilliant, but that's not all, folks. Just wait until you hear this, it's mind-blowing - Anvanda can also neutralize weird smells. Like, the freaking backpack is stink-proof. Yes, we're dead serious. It seems like magic, but in our sad reality where you won't get a Hogwarts letter, it's just an antibacterial silver lining inside the bag. Now you can enjoy your regular day while being gross and carrying around dirty socks all day long! But, maybe don't do that cause…why would you??
You Think a Stink-Proof Bag With Waterproof Compartments Is Already Awesome, But Then You Hear That It Also Can Charge Your F*cking Phone - IT'S SOLD
Wait, is there anything this Great F*cking Bag can't do? No, friend - it's basically Superman. Well, we do still need to figure out how to make it fly, but we'll get there. For now, you're gonna have to settle for a backpack that can "only" charge your phone. We get that this might sound like we're crazy, but it's actually pretty simple (although apparently not simple enough for everybody to make their bags able to do this). Our bags have a USB port, can you believe that? Well, even if you can't, they do, and you'll see how freaking useful that is the first time you forget to bring your charger with you, and Anvanda saves the day.
Let's Be Honest, There's No Way You Will Find a Better Great F*cking Bag - Spare Yourself the Trouble and Just Order Anvanda Now
Have we persuaded you yet? Like, why would you wanna waste any more of your precious time looking for anything else when you have this perfection of a bag right in front of you. Let's not mess around - you know you want us. Our bags, that's what we meant (what did you think?). So, go ahead and choose your favorite colour (or print) and head to our Kickstarter page to order your Anvanda V2.
---