Top 4 Benefits of Using Anvanda Laptop Backpack for Women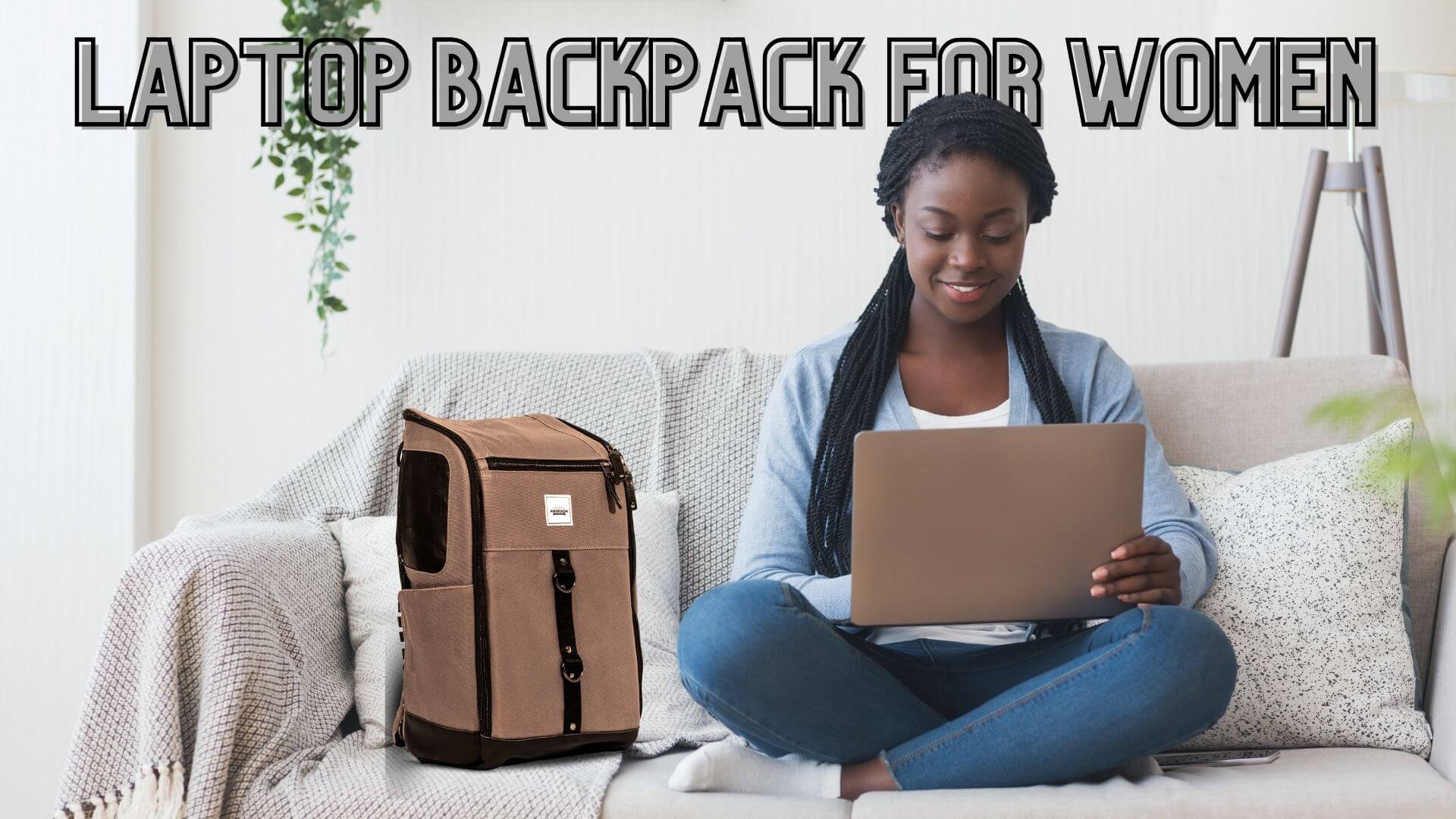 If you're a young businesswoman who wants to be successful in her job, you probably want to have a laptop computer by your side all the time. While carrying such a thing around would surely be exhausting, you can put your problems to an end with a Great F*cking Anvanda laptop backpack for women. Let's take a look at some of the top benefits of owning one of these beauties.
#1 Carrying a Laptop in a Backpack Makes Everything Easier
Have you ever envied boys who can casually wear whatever they like and put a laptop in a backpack because it fits with their outfit? This can definitely feel annoying, especially if all the classic backpacks that can fit a laptop usually look sporty, and they are not easy to style with elegant dresses. You don't want to ruin your whole appearance with an ugly backpack, so you decide to carry your laptop in a fancy sleeve, but it is only another version of hell.
Finally, you can stop singing "If I were a boy" and solve all of your problems with a Great F*cking Anvanda laptop backpack for women. Your only problem will be which design to pick because there are many of them with different colors and prints.
#2 You Can Use Anvanda as a Backpack and a Bag at the Same Time
One of the coolest things about this backpack is that you can actually wear it differently for different occasions. For example, if you choose to wear your yoga pants today and look sporty but stylish, a classic backpack carry-on with two long removable padded shoulder straps can be ideal.
If in the afternoon you want to switch your personality into a classy Victoria Beckham who is on her way to judging everyone else at the fashion show, you might as well want to remove the straps and carry your Anvanda like a chic bag. The design you choose can depend on your personal style, as the bag comes in both floral prints and trendy colors. We're sure you'll find something that suits your taste and perfectly fits your incredible persona!
#3 The Backpack Can Fit a C*apload of Items Besides Your Laptop
Carrying your laptop in one bag and other belongings in another is exhausting - God forbid that you buy something and add extra bags to your carry-on. You will probably curse the day you were born with all this stuff in your hand, but what if you can put everything in a backpack? This is easily manageable with Anvanda - you can comfortably put a laptop and all your personal belongings in the backpack and go on a shopping spree.
It will be easier for you to carry everything around. Anaconda backpacks are great because they have multiple little pockets, and you can use them to separate different stuff - money, makeup, and whatever weird thing you might be into.
You Can Also Use Removable USB Ports That Are Installed in the Backpack
If you're carrying your laptop, you'll probably be carrying some cables as well, you know, just in case YOUR BATTERY RUNS OUT. Probably one of the best features of this backpack is that it has an installed USB connection you can use to charge your electronics. This is amazing for those who are always on the run and can't imagine their day without spending time with their favorite devices.
With This Laptop Backpack, You'll Be Safe From Pickpocketing
We make no jokes when it comes to your safety or, to be precise, the safety of your belongings (unfortunately, we still didn't develop a bag that can do karate and fight your enemies). The backpack is equipped with an RFID-protected pocket, so at least your digital money will be safe. Just please don't send it yourself to a tinder swindler.
#4 This Iconic Backpack Is Also Waterproof
All of this sounds amazing enough already, but this is not the end of this backpack's super features. You know how carrying an umbrella can ruin your day - if it suddenly stops raining as it does every time you actually have an umbrella? Now you don't have to worry about ruining your electronic devices if a shower catches you outside because your Anvanda backpack is not only fashionable - it is also waterproof. You can start living in the pineapple on the bottom of the sea if you wish - your electronics will be safe.
Stop Whatever You're Doing and Get Yourself an Anvanda Laptop Backpack for Women
Now that you know what benefits this backpack can be, the only thing left is to decide which design suits you. This might be the most challenging thing because everything else about this bag is already perfect. You can check our website if you're interested in finding out more details about its size and other features and look at the many cool and interesting designs we got for you. Whether you choose the original Anvanda V1 or the newer V2, your laptop will make it safely to every destination, and you'll still be able to look fashionable while keeping your comfort to the maximum level.
Kickstarter link - Använda V2 | Another Great F*cking Bag
---