The Answer to What to Pack in a Beach Bag - But It's Anvanda!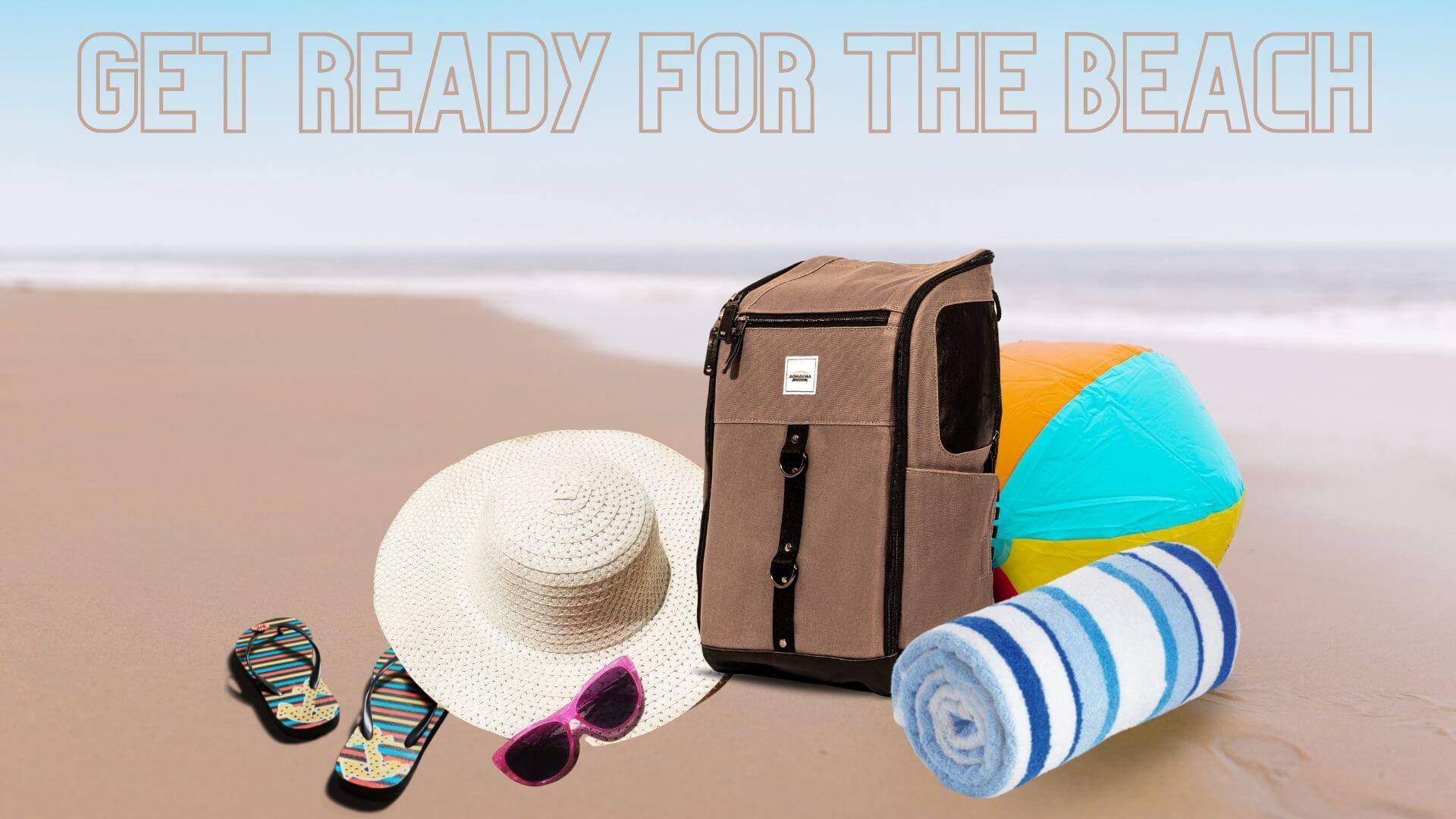 Summer days are finally here, and you can't wait to jump in your swimsuit - you probably worked your ass off in the gym waiting for your moment to shine. But, all of a sudden, you can't remember what to pack in a beach bag? Don't worry if you got Anvanda a Great F*cking bag, as you can fit everything in it, from lotions to flip-flops, and even some beach toys if you want to make figures in the sand.
Anvanda Bag Will Amaze You With Its Interesting and Practical Design and Features
Our Anvanda, a Great F*cking Bag, is definitely an accessory that will attract all the looks on the beach, but it's not only the looks that make it stand out. Wait to see all the incredible features this bag has, such as:
Quad coated zinc hooks,
Ykk zippers that you can connect to D-strings for extra anti-theft security.
Two long removable straps.
Already amused? We didn't even mention the best part yet - this great f*cking bag has tons of hidden pockets everywhere, making it perfect compared to classic beach bags people usually use. Regular beach bags usually have one undivided inside area with no pockets whatsoever (if you're lucky that you can at least close them), which feels pretty damn annoying for getaways and active adventures.
Getting This for a Beach Can Be a Great Deal - You Get All of the Things You Like in One Bag
Once you get on the beach and finally get in line to buy yourself a refreshing cocktail, you don't want to spend 10 minutes going through everything just to find your wallet. With Anvanda bags, you can forget about these troubles and use a separate pocket for every item you want to bring (you can even skip waiting in line for a drink, just pack one in your bag).
Also, your sun protection cream won't spill over your stuff, and your wet swimsuit can be separated from the dry one. Amazing start to a great beach day, right?
Not Only Can You Use the Bag to Pack the Sunscreen, But It Is Also Safe From Water
You are going to the beach - spoiler alert, there is water everywhere! That's why probably the best thing about your new bag is that it is waterproof. Everything you put inside your waterproof Anvanda beach bag will be completely safe. Even if you "accidentally" drop it in the ocean like the old lady from Titanic dropped her necklace, your s*it won't get wet (if you fish it out fast enough).
There's also a detachable key ring loop, so your keys won't get lost because looking for them in the sand would be like looking for a needle in a haystack. Now let's jump into these beach essentials, and you'll have plenty of time to decide how to arrange them inside later.
One of the Most Important Things Is Sun Protection
Beach can be a dangerous place, as you can accidentally get swept away on an adventure with Jack Sparrow or end up chasing around the world alongside Aquaman… Oh yeah, and the sun can set you on fire and burn you to crisps. So, unless you want to end up like every vampire ever that sets foot outside during the day, you'll bring the sun protection to the beach.
Unfortunately, UV radiation can hurt our skin really badly, so this should be one of the things you shouldn't even think of going to the beach without - unless you want to spend the whole day in the shade or fully dressed.
Don't Forget Your Shades and a Right Hat as Well
No one wants to stay all day in the sun without sunglasses - not only does this feel tiring for your eyes because of all the wincing and squinting (cause of chronicle resting bi*ch face as well), but this can lead to some bigger issues and, believe us, wrinkles are the least dangerous.
Bringing a pair of sunglasses won't hurt anyone - if nothing, at least you will look badass, but how to fit them with all the other belongings and not break them if you don't have their original packaging? Don't worry now that you have Anvanda bags - just pack them in a separate pocket that's appropriate for their size, and they won't even get a scratch. You can also put your hat inside without worrying it will wrinkle because of the pressure.
You Should Also Bring a Towel and an Extra Swimsuit
No matter if you plan to swim or not, having a towel by your side when you're on the beach is always convenient. You would probably feel more comfortable laying on a towel than sitting directly in the sand (cause, let's be honest, that s*it can get anywhere 😱 and nobody wants that). It will also help you dry faster once you get out of the water.
Plus, if you need to leave the beach early before you get a chance to air dry the swimsuit you previously swam in, you should also have a bunch of clothes in the bag. Just in case you make some last-minute plans and have to go somewhere else fast, gracing people with your personality and stunning looks.
Consider Bringing a Bottle of Water If You Wonder What to Pack in a Beach Bag
"Hydration is very important" yes, we heard that one a thousand times, but are you really going to put a bottle of water on top of all the other things you bring to the beach with you? Actually, the great f*cking Anvanda design allows you to fit a bottle in its side pocket, which makes it perfect for bringing a refreshing drink you can use for the time until you get to the beach.
Psst … hey, we'll let you in on a secret - you can bring alcohol with you and put it in a side pocket. Nobody's gonna know - how would they know?! 😁
With Anvanda, You Can Even Bring a Laptop and Chargers
Everyone is used to their phones dying faster when they are on the beach - you'll probably take some photos and put your phone lighting to the maximum while you're watching at your screen because of the shining sun. Why would you risk not being able to share your finest moment with your friends on social media just because your phone died?
That would be lame, but luckily, this won't happen now that you have Anvanda. Your fabulous fashion accessory can quickly become an energy source with its USB port. You can also use it as a laptop sleeve to transport your laptop safely - perfect for those who want to have a fun remote day and work from the beach.
Now That You Know All About the Things to Pack in a Beach Bag, Nothing Should Stop You From Getting Yourself an Anvanda
Yeah, the Anvanda bag will make your stay at the beach much more comfortable with so far mentioned features, but this is not all of it. Just for your satisfaction and comfort, we added one more great feature with an implementing anti-bacterial silver lining. Even if your shirt gets dirty or sweaty, you can put it inside this pocket that will lock unpleasant smells until you remember to take it out to the laundry basket.
No matter what you need this bag for, it will definitely overcome your expectations, so don't wait any longer and check out our website for more great features and designs. We can assure you that all of our models are not only trendy and practical but they are also made of high-quality extra durable materials.
Kickstarter link - Använda V2 | Another Great F*cking Bag
---