Are Anvandas Cute Backpacks for Women?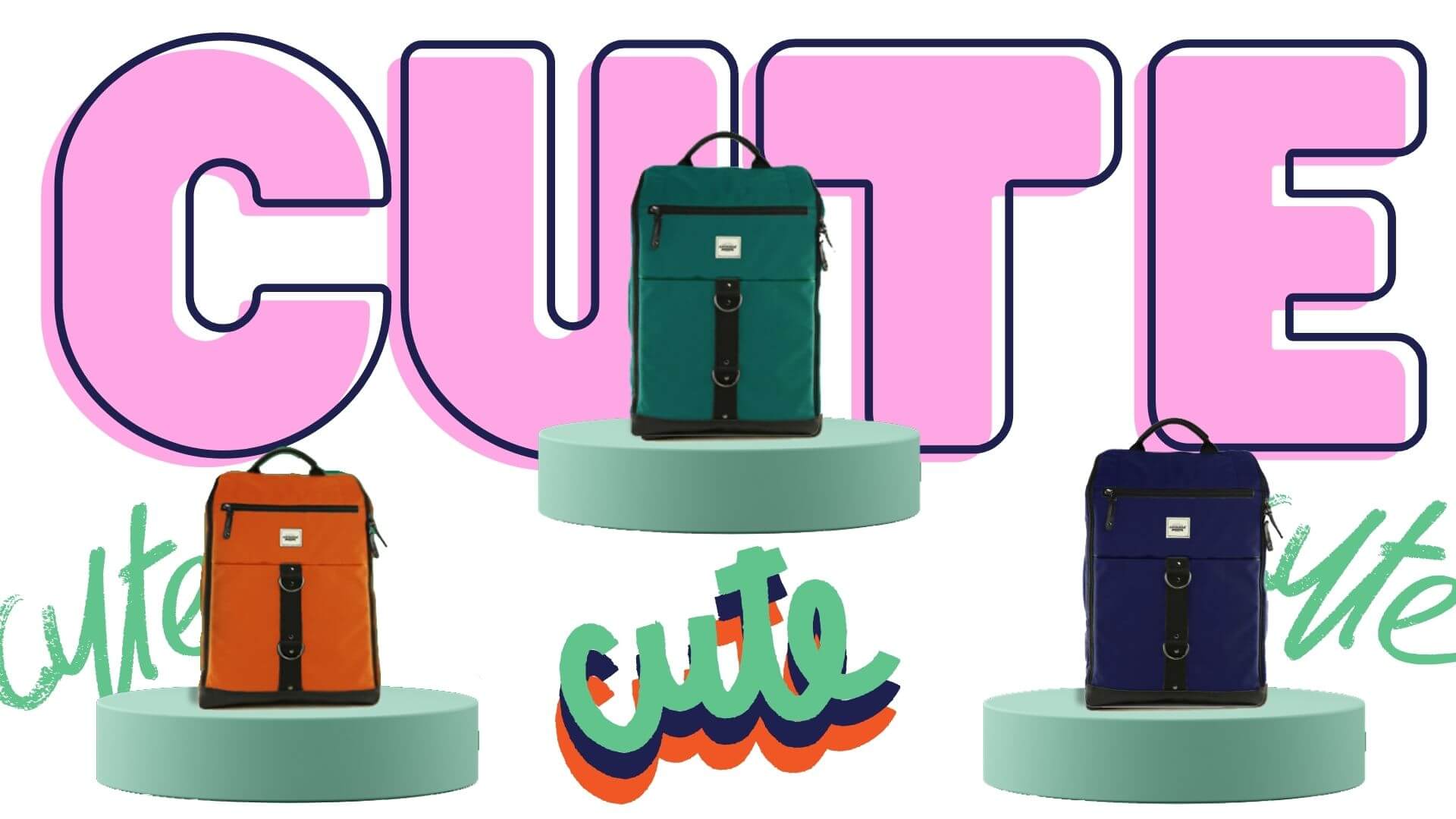 The hell with the false modesty, we will tell you like it really is. No, Andvandas are not cute backpacks for women - they are the fucking cutest! They can help you look fabulous, cool, sassy, or simply extraordinary - not that you're not all that already. Anvanda bag will just bring it to the surface! Their cuteness comes in different sizes and colors, so finding a perfect match for yourself will be easy.
However, Ananda is more than just a cute backpack - it will be one of the most amazing things you own. Not only are Anvendas absolutely gorgeous, but they are spacious and well organized - forget about the days of digging through your backpack to find a wallet, glasses, or, you know, an Arkenstone. The best part? They are unique - the chances of recreating a Multiverse Spiderman meme with someone who carries the same backpack as you are minimal.
Each Anvanda Bag Is a Freaking Cute Backpack - and So Much More
Our designers worked really hard to make unique-locking cute-ass backpacks, and, in all honesty, they have succeeded in it (*insert the applause sound*). We can't tell which of our numerous models is the most beautiful one - after all, the best parents do love all their children the same. Frankly, it all depends on your personal style. What we can guarantee is that we have a backpack for everyone:
But, alas, now almost everybody can make (relatively) good-looking backpacks and start selling them online. So, what makes Anvandas stand out as the best cute backpacks for women? Let us tell you - our Anvandas are not only gorgeous to look at but also highly functional.
Ladies, it's the 21st century. Women don't want only a cute item; it needs to be practical as well. To quote the wise words of almighty Queen Bey - girls run the world. Women need accessories to help them do so, and that's where Anvanda, a Great Facking Bag, comes along.
Anvanda Bags Have Some Serious Shape-Shifting Abilities
Although it would be cool to have a Mystique by your side, it's not precisely shape-shifting we are talking about. However, each Anvanda bag, too, has some excellent transforming powers. Sure, you can wear it as a backpack, but it can also be carried as a handbag or messenger bag - whatever makes you feel strong and sexy sister! All you have to do is rearrange the straps, and you get a whole new bag type. Even if you're not into BDSM (much), you'll handle our straps easily and quickly.
You Can Carry an Avanda Women's Bag Whenever You Like - and Look Fucking Cool While Doing It
Anvandas are simply the coolest backpacks for women and the perfect solution for any occasion. You can carry them to work, classes, to the beach, mountain, or gym, or you can pair them with your favorite shoes and see how this cute backpack for women becomes a fucking fabulous accessory. It can become the best backpack for travel, or, heck, you can even climb trees and carry it like Edward carries Bella - it will still be the most comfortable backpack you own.
You Can Fit Your Whole Life in an Anvanda Backpack - And Then Some
Forget about cute little backpacks for women! A big part of Anvanda's functionality is in its spaciousness. So what to carry in this backpack? You can fit many different objects in your Anvanda backpack, including, but not limited to: a laptop, a voodoo doll, headphones, the book you want to read (but won't), a boomerang, a deodorant, a charger, a bottle of lube, work papers, makeup (all of it), a hair straightener, or anything else you little pervert might be using on a regular basis (we're not here to judge).
You can even fit used gym socks in here and not be scared that other items will catch the odor - because we thought about everything. In case your clothes don't always smell like flowers (contrary to popular opinion), just put them in a separate backpack department, and our antibacterial silver lining will cover all the evidence (we promise we won't tell anyone 😉).
With Numerous Separate Pockets, Anvanda Backpack Will Help You Stay Organized
Our backpacks hold a laptop sleeve alongside many different-size pockets perfect for all kinds of gadgets. But, hey, who are we to tell you what to carry inside of them? Maybe you're a conspiracy theorist who despises all electronic devices - we don't judge. The important thing is that, with Anvanda, you'll have more than enough space to fit everything you want and the possibility to arrange it functionally.
With Anvanda, Pockets Will Become the Things of the Past
Our bags are wired - no, it doesn't mean you are wiretapped and will end up in handcuffs (at least, if you don't want to). We came up with a solution, so you don't have to carry your gadget in your pocket. Say you want to charge your phone but don't want to carry a portable charger in your hands all the time. We made it happen by adding a USB port to the mix. But that is not all - we also have a port meant for headphones, so you can simply leave your phone in the backpack and listen to your favorite songs, freeing your hands to do other things 😏😉.
Anvanda's RFID Protection Can Be a Life-Saver During Travel
New times bring amazing technology, but it can sometimes be used for the forces of evil. All jokes aside, did you know that there are fraudsters out there that can just pass you by, scan your personal information and steal your digital money? As Geralt of Rivia would say:
BUT, we came up with a great solution in the form of pockets with an RFID blocking system. All you have to do is place your wallet in an RFID-protected pocket and send the proverbial middle finger to all those scheming motherfuckers - like a lady, of course. And if you're a fan of this technology, keep in mind that we also have a really cute Anvanda leather wallet on offer.
The Rain Cover Will Save Your Bag From Getting Wet During Travel
Whichever of our cute backpacks you choose, they all come with a waterproof cover that will help your bag stay dry no matter the weather. Although a little wetness isn't always a bad thing (😉), we made sure that you can carry this high-quality bag in the years to come, wherever and whenever - and look sexy as hell while doing so.
With Our Unbelievably Cute Backpacks for Women, You'll Be Ready to Own the World
Anvanda backpacks are made for strong and independent women who want an extremely cute but highly functional bag. If you fit into the description (and we know you do), it's time to order one for yourself (or a few, we won't mind 😇). With an already broad selection, don't forget we made another great fucking bag with a badass new look. Check our Kickstarter and make sure you get it even before the official launch.
Kickstarter link -
Använda V2 | Another Great F*cking Bag
---