How to Turn Your Anvanda Into a Perfect Tennis Bag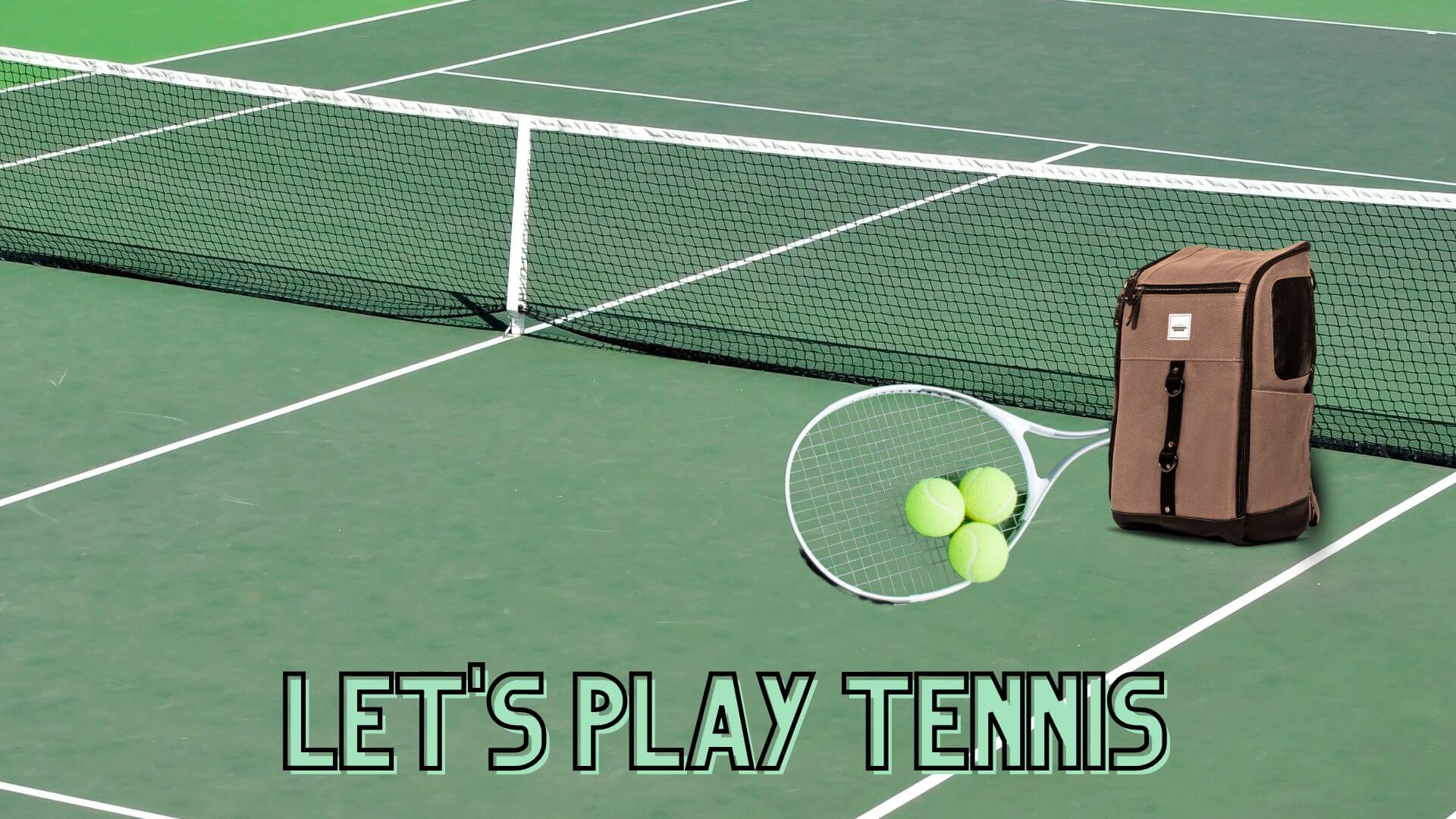 As you may already know, our Anvanda backpacks are one of the most versatile backpacks you'll ever find. Besides being a great backpack for traveling, hiking, office, and many other purposes - it can also be a perfect tennis bag. You don't play tennis? Well, that is probably because you don't have a good bag for it. Here are just a few of the many reasons why this backpack would be the perfect choice for you.
The Anvanda Bag Is Big Enough to Fit Your Tennis Racquets and All Other Tennis Shenanigans
When you go to a tennis match, you need to bring lots of stuff with you, and most of them are pretty bulky. You need to bring your racquets, shoes, water bottles, clothes, and all the other shenanigans that people use for this sport. That's why you'll need a good bag that can properly fit all of it and keep it neat and organized. The good news is that Anvanda, a Great F*cking Bag, can do everything for you.
Bag Size Matters - Especially When It Comes to Tennis Bags
No sh*t Sherlock, your sports bag needs to be big enough to fit all the gear you have to carry. However, it shouldn't be too bulky, or you'll end up looking like a first grader. Our Anvanda backpacks are super comfortable, and you have the option of attaching straps which can make carrying heavy gear more accessible and convenient. This way, you can even pack heavier items without having the sense of breaking your back.
There are plenty of ways to carry your backpack, and you can choose the one that feels the most convenient for you. You just figure out which size to choose, depending on how many items you plan on carrying and modify your backpack to fit your preferences perfectly. We are pretty sure it can fit like thousands of balls… probably.
The Best Part Is the Convenient Compartments Which Make This Backpack Super Organized
Imagine your tennis balls, racquets, clothes, water bottle, sneakers, socks, and much other stuff all bundled together in one big messy ball. Ew! Instead of being a little miss messy, use our backpack to pack everything nicely and keep it neat and organized.
The many compartments in our backpacks make it easy to organize all your new racquets and gear and keep them on display and easy to pack. No more digging through your backpack, you little rat. Our backpacks have:
USB connection compartment,
RFID-protected pocket,
Great opening options,
Cool zippers which don't get stuck,
Just overall cool insides that will make your new bag more f*cking clean.
Anvanda Backpacks Are Waterproof and Keep Your Stuff Smelling Nicely
Let's be honest - after a day of playing this wild sport, your clothes and gear don't quite smell like sunshine and happiness. However, that's not the reason for your bag to smell awful too. Our backpacks are made with the best silver lining, which will keep the insides and outside of your bag smelling fresh and nice. Obviously, that's something to be happy about, right?
Besides smelling nice, our backpacks are also waterproof, which means you can safely put all your precious belongings inside without worrying about them getting wet. Obviously, that would be cooler if you went swimming rather than tennis, but who knows, maybe they have some sprinklers around the court. It's better to be safe than sorry.
If You Want to Be the Best Tennis Player, Your New Tote Needs to Look Cute and Stylish
Have you ever seen a great tennis player with an ugly backpack? Nope? Us neither. That's because if you want to be a good player, you have to have a stylish backpack. Our totes come in many different colors and prints, which makes them super cute and easy to style.
It is a posh sport, after all, and you need to look classy and cool if you want to fit in well in the environment. You will still look original and authentic because our tote will give you the vibe of looking f*cking cool while carrying it. Once you get your hands on our backpack, you will never want to put your racquets in any other.
These Sports May Be Expensive, but Our Bags Are Not
This sport is known for being the hobby of the old money families and is almost always associated with the boujie lifestyle. On the other hand, our backpacks are super affordable, and you don't need to sell your apartment in order to buy one. We've made sure that the majority of people can get their hands on our backpacks while still keeping the quality of our product high and uncompromising.
Plus, we always have some sales on our website, so you may save some coins while purchasing our lovely bags. You may not be royalty, but after choosing our backpack, you sure will feel like one.
Take a Look at Our Website to Find Our More About Our Fabulous Backpacks
If you wish to learn more about our products and check all the stuff we have on our offer, feel free to look at our online store. You will see that we sell more than just cute bags, but also plenty of interesting gadgets and accessories that you can use to upgrade your regular bag.
Our shop also has the option of designing your bag, where you will be able to choose which material, color, pattern, and size you want for yourself. You can also check out our blog to find some interesting topics that may help you decide if this bag is the best fit for you, even though it most definitely is.
Kickstarter link - Använda V2 | Another Great F*cking Bag
---