What is Allowed in a Carry-on Bag When Traveling With Your Anvanda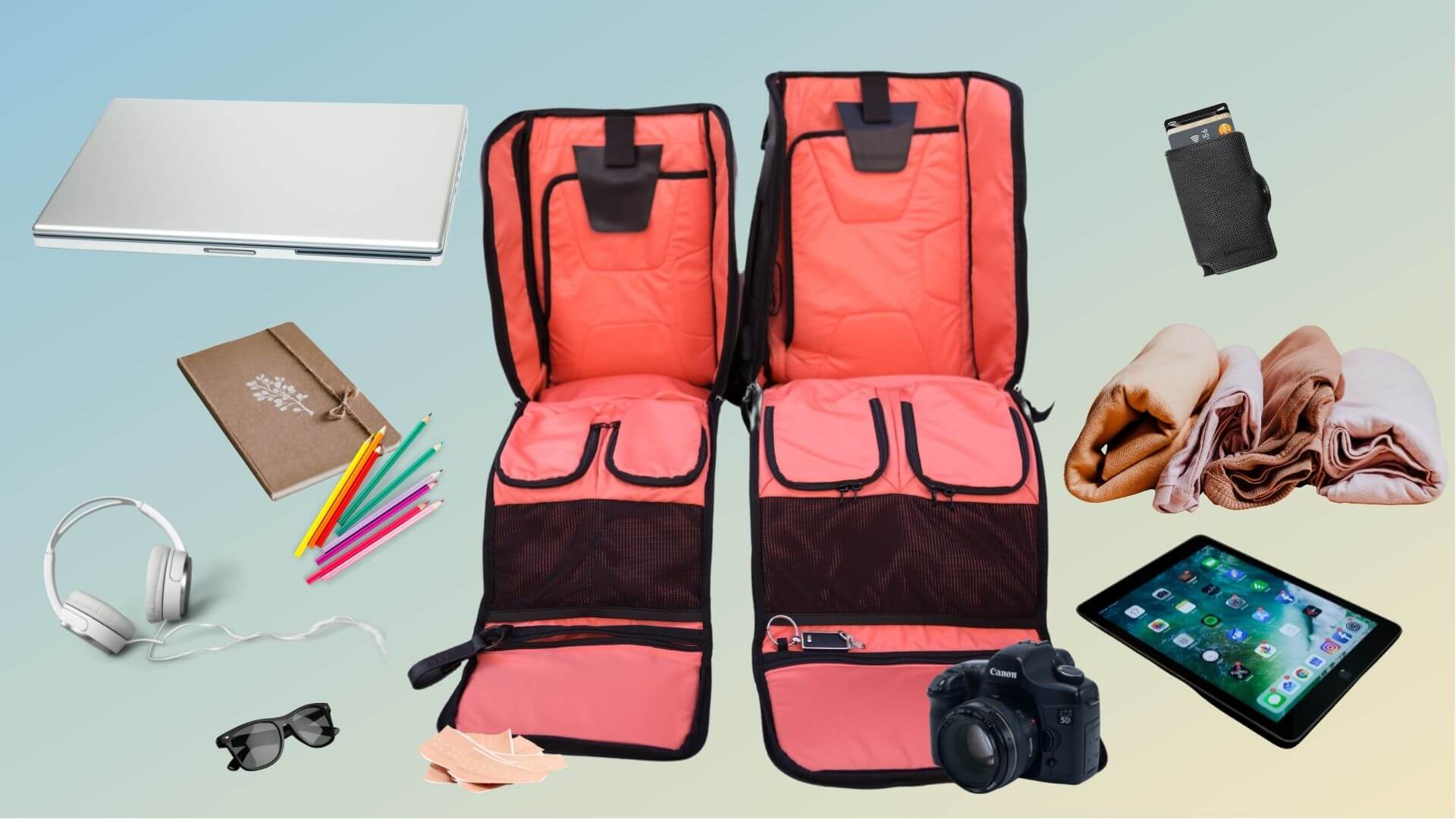 We must admit, traveling with just a carry-on is kind of cool. Yes, it's the smallest luggage you can bring, but that's great - you travel more with less and gain valuable experiences instead. If you're planning a trip soon, here's what is allowed in a carry-on bag, especially Anvanda.
What Is Allowed in a Carry-on Bag? Guides on How to Travel With Personal Luggage
If you've never flown before, your mind must be wondering - What can you take on a plane? Better yet, what can't you? Airlines and airports aren't scary, so if you accidentally pack something in your bags you shouldn't have, the TSA security won't arrest you and take you far away from home, although it feels like that every time. They'll just ask you to transfer the stuff to checked-in suitcases.
There's that and the obsessive feelings that, somehow, we've accidentally packed a bomb into our luggage. Don't worry, though; sometimes it feels like the biggest airline enemies are liquid items larger than 1 liter (which have to be, again, checked in.)
To experience the least trouble possible, it's best to read airline rules on what to have in your mom and daughter's matching bags when getting checked by TSA security.
Better Ask What Is Not Allowed in a Carry-on Bag - The List Is Long and Somewhat Unusual
If you plan to bring only personal baggage for the overhead compartment, the list of items not to pack might be longer and more comprehensive than what's allowed. This is because some people need everything explained to them or use the logic of "if they don't mention it, it's fair game."
Just because the TSA security hasn't emphasized it's forbidden to bring the sharpest knife you have at home, that doesn't mean it's OK to do so. Ask yourself, WWJP - "What would Jesus pack?" and throw that knife back to the drawer, but gently.
Well, if we must make a list, I guess we will. Here's what you cannot pack in your personal bags:
Any sharp objects, scissors, and blades that exceed 4 inches; small nail scissors are OK,
Sports equipment like skis, snowboards, baseball bats, and anything that can cause heavy damage. Tennis rackets and fishing poles are typically fair game, but it's best to ask the airline,
Alcoholic beverages that contain 70% or more alcohol; you can put some bottles of wine in your checked-in baggage, but not in the carry-on,
Self-defense tools and sprays,
Guns and ammunition,
Flammable cans of liquid and gas,
Chemicals and spillable batteries.
You Can Bring Food Onto the Plane, but Liquids Can't Travel Far
What can you pack in personal bags? Here's the rundown - electronics, chargers, clothes, books, makeup, and other essentials are all good to go. There's an airline rule that must be followed when it comes to liquids and liquid hygiene products.
When you reach the TSA security checkpoint, you'll be asked if you have liquids in your backpack. Don't play a smartass; say yes, and then take out the liquid necessities you've prepared especially for this occasion. You won't get into trouble, and boarding the plane will be effortless.
You can use the Anvanda Travel Kit to bring up to one liter of liquids that separately don't exceed the size of 100 milliliters. If you've ever wondered why drugstores have a section with tiny shampoos and deodorants, it's not because some tiny people live nearby - it's because airlines really like them.
Don't Sweat It - Traveling With the Anvanda Backpack Is Effortless
Pro tip - if you still haven't found the perfect backpack to act as your personal baggage, Anvanda, a Great F*cking Bag is the right choice. Whether you choose the V1 or the Great F*cking Bag V2, you'll have enough space to package your items, your child, your parents, and your dog.
How are our bags better than others? Well, look at the gif below.
This gif shows that Anvanda is the best laptop backpack you can find, with hidden compartments and zippers for days. You can carry it in more ways than one, and it's so f*cking stylish, probably the most stylish backpack you've ever seen.
Allowed Items and Equipment That Can Fit in the Anvanda Backpack
We mentioned that airlines allow carrying a laptop and other electronics in personal luggage. Our backpack is perfect if you're a digital nomad. The safe and protected laptop sleeve can shelter the tool you make money with, and you can charge your phone on the go with the USB port.
If you don't want to buy the travel kit, that's OK. This bag's pockets can also hold liquid containers and hold their liquor much better than you. The backpack itself has an antibacterial silver lining that reduces bad smells inside.
Your cards and passport are essential for traveling, and here you have an RFID-protected pocket that prevents hackers and thieves from taking your identity and using up your hard-earned miles. If you want, you can also invest in the Anvanda leather wallet that serves the same purpose.
Whoever sees you with the Anvanda backpack as your personal baggage will be thrilled to let you board the plane before anyone because that's how airports work and why airport people and security are the friendliest.
Get an Anvanda, a Great F*cking Bag From Our Shop, and Pack Your Entire Family in a Carry-on
Head to our official site shop and look for other equipment and items you can add to your personal baggage. When you find the right fit, don't wait a moment longer - investing in Anvanda will be the wisest decision you can make, for your traveling, work, and home uses.
You'll travel light yet have all the necessities with you; you'll also get to see the world and bring souvenirs from all over if you use any of our amazing backpacks. Most importantly, you'll be able to say "Au revoir b*itches" to all those who doubted you could travel with only a carry-on.
---