Why Is Anvanda One of the Best Backpacks for Women?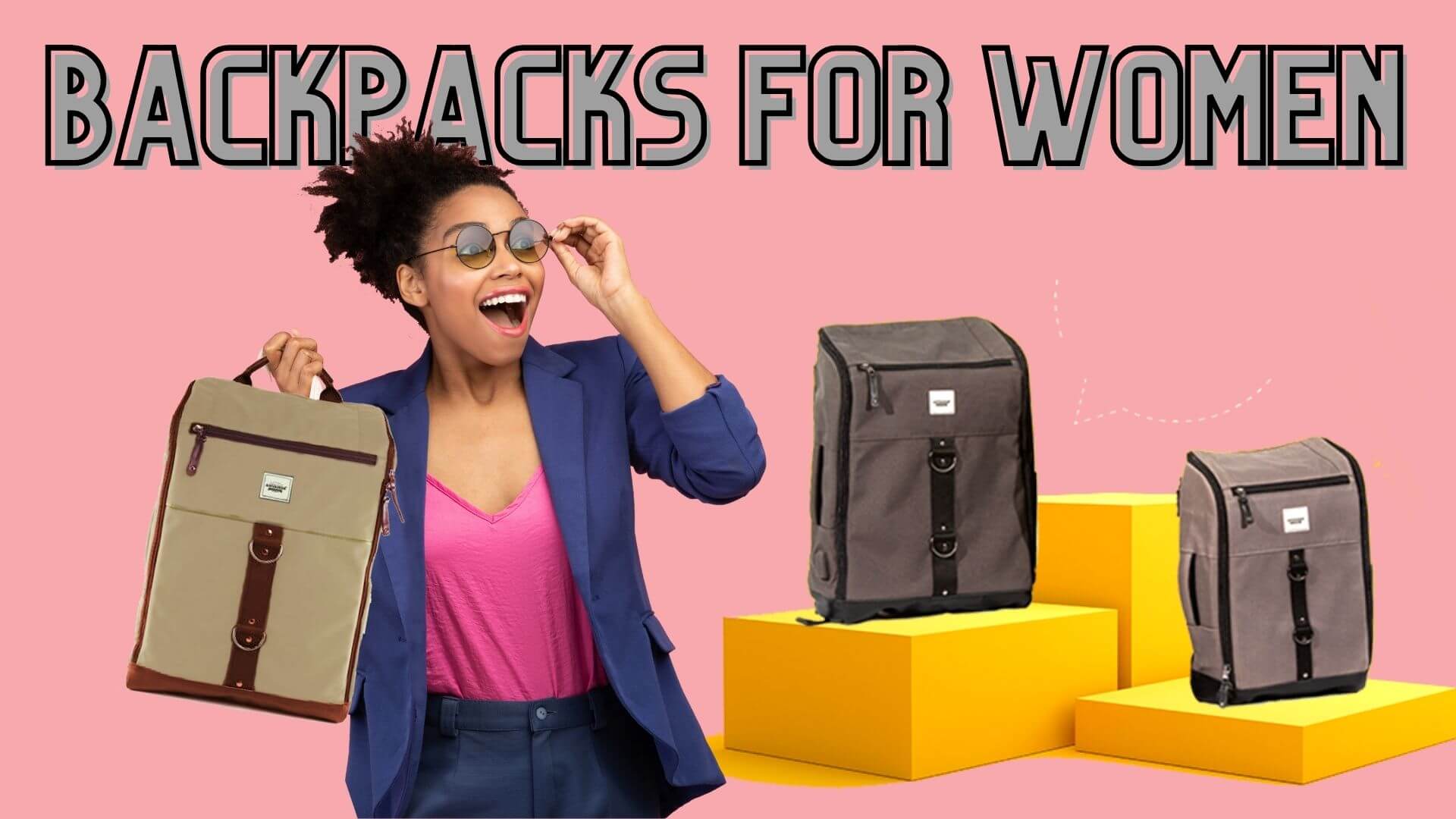 Why would anyone choose small purses that don't fit anything when there are functional and practical backpacks for women? If you're tired of carrying everything in your hands like an idiot, we have the perfect solution for you. Anvanda backpacks are the best bags on the market, and we're here to prove this theory. Keep reading to find out why spending money on these incredible f*cking backpacks for women is a genius idea.
It Is Perfectly Designed So You Won't Have to Spend Hours Searching for Random SH*T in Your Backpack
So what are some of the most important things you need your backpack to do? Fitting lots of random items is the number one task. But, you want to make sure that all the stuff you shoved in your backpack can be organized, so you don't end up spending hours searching for things.
Anvanda backpacks are designed so well that you can open them up all the way or vertically, so you can correctly see what's inside them. This way, you will avoid the unpleasant situation of searching for keys in front of your apartment for 20 minutes when you really need to go to the toilet.
The Details on Each Bag Are F*cking Amazing
Yes, we care about what zipper we'll put on our bags. Do you know why? Because zippers can be super shi*ty, they can get caught and ruin your day. Our details are all made to function perfectly, and you will love them, trust us.
Choose Whatever Size You Want - Both Will Fit Whatever You Want (Kind Of)
Obviously, lots of people have problems with choosing which size of backpack to get because everyone wants to carry tons of random things around (like they're actually going to use them - yeah, right). Well, we are here to help you with your "overstuffing" problem and offer you bags that will fit everything. All of our bags come in two different sizes, and they are both the best f*cking backpacks for women.
And they also have tons of pockets, and what kind of psycho doesn't like that on bags? They are also super cool to carry with you when you travel. Since they are made out of waterproof nylon, you won't fu*k up your belongings in various stupid situations that could happen to you. They also have plenty of extraordinary additional characteristics such as:
USB connection because we figured out that most people are addicted to their phones.
The RFID-protected pocket is excellent if you travel or go through crowded transportation and don't want to worry about pickpockets.
The silver lining that will keep your backpack smelling fresh. We thought you would want your bag to smell nice, especially if you're a girl, right?
You can wear them as a handbag or as a backpack. Magical, right?
They come with a bunch of different designs, so you'll find something that you like.
They Are Super Comfortable and Won't Harass Your Back
Have you ever tried carrying a pillow on your back? Probably not, like who does that… If you did, that's something you could compare to carrying our backpacks because they are super comfortable. And, everyone knows what kind of dic*heads backpacks can be and how uncomfortable they can get, which won't happen with our bags.
Even if you're carrying heavy items, Anvanda bags are great bookbags and are comfortable as a laptop backpack. There are plenty of ways you can carry your backpacks. If one position doesn't feel right, try carrying it in a different way. Like, we don't know what feels comfiest to you, so figure it out on your own, Einstein.
You'll Look Super Stylish but Also Like You Know What You're Doing With Your Life
What screams "I am super busy and productive" more than a cool backpack on your back. Besides making you look professional, they will also make you look super stylish, and you'll catch everyone's attention. They will be like: "Omg, look at that girl's cool backpack! It looks so stylish," and "I bet that girl is like a CEO," or something like that. I mean, obviously, Anvanda backpacks are stylish bags.
They Are Super Affordable Which Is a Really Important Thing
Well, you are probably not a millionaire, so you're currently wondering, "is this fantastic backpack super expensive because it sounds like it's worth a million dollars?" Well, no, we are super modest, and we offer our clients affordable packs. Like, we're such good people. In our company quality doesn't reflect the price, because if it did, the costs would be sky-high.
Want to Get Your Hand on These Super Cute Anvanda Backpacks for Women? Here's How to Do It
You want to get your hands on these sexy and professional backpacks as soon as possible. If you are interested in looking at our extraordinary backpack collection, which comes in different shapes and sizes (as they should!), go to our Kickstarter page, where you can pre-order one of your favorite Anvanda backpacks. There you'll also learn more about our designs and why they are so special.
You'll Never Want to Get Another Backpack Again
We guarantee you will fall in love with our backpacks, and you won't need to search any further. Once you become a part of the Anvanda backpack community, you will want to stay there forever (unless you have bad taste or something like that). Choose your favorite Anvanda backpack today, and see just how fabulous you can be.
---