Choose a Bag Quiz to Help You Decide on Your Anvanda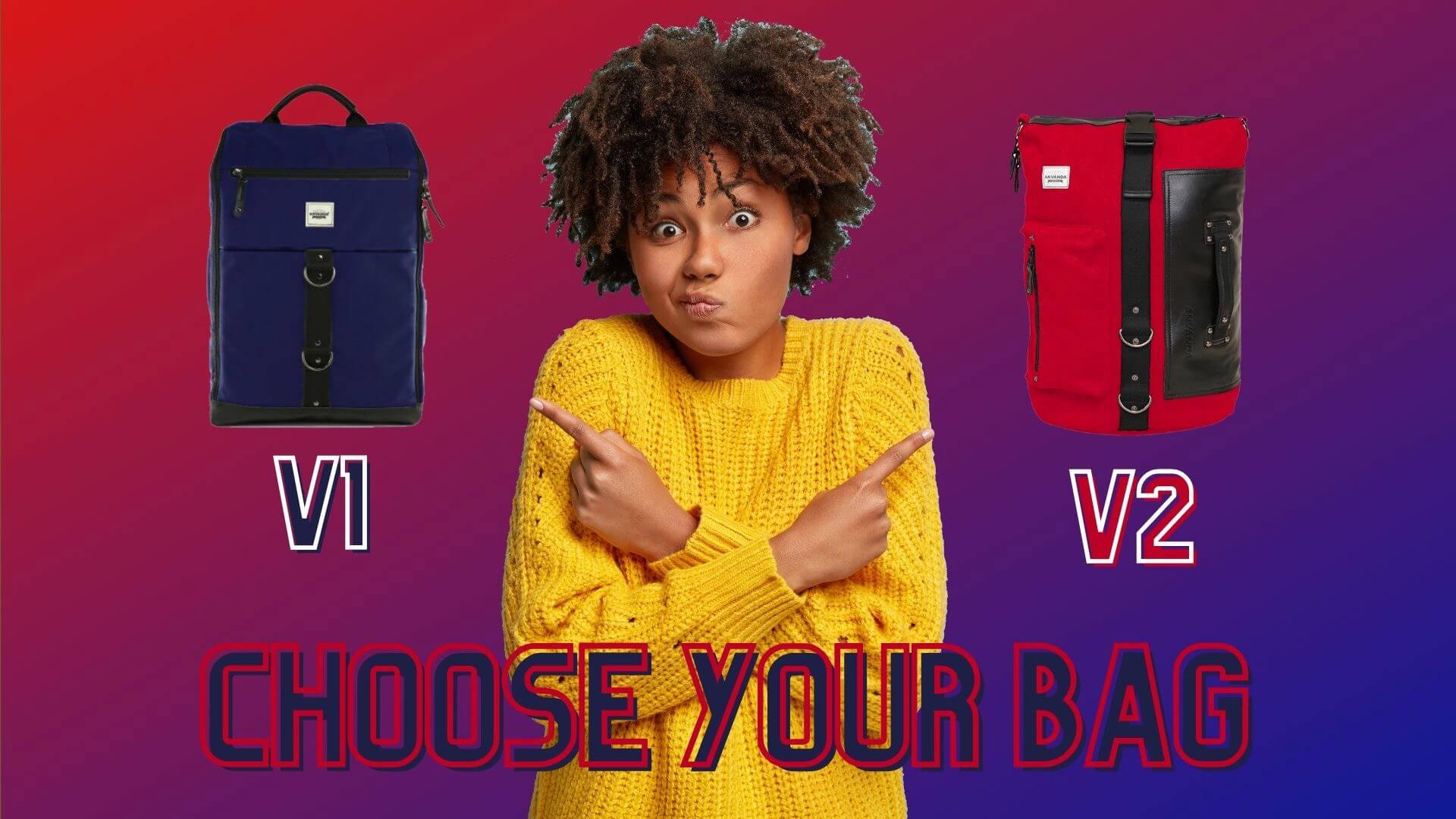 If you think this might be the perfect time for bag shopping, you are absolutely right - it's always the time for that. But what if you suck at deciding what to treat yourself with? Maybe you could use a choose a bag quiz to release you from the misery, huh? Well, you're one lucky winner cause we have it right here - a tiny little quiz that will tell you exactly which Anvanda you want (and need).
You Might've Hated Quizzes at School, But You're Gonna Like This Choose a Bag Quiz - Let's Get the Party Started
We all have some crappy memories from school that come to the surface when someone says "quiz" - but this is nothing like it. Behold, friend - there just might be a b*tchin quiz you're gonna love. We gathered all our talents and superpowers and created a freaking awesome quiz that will tell you which bag you should buy.
Who Has Time to Waste - Pick Your Perfect B*tchin Bag in a Matter of Moments With This Quick Quiz
Why scroll through our website aimlessly for hours in search of a pretty bag that will fulfill all your dreams? You can just check this out, and all the answers will come naturally - isn't that neat? How nice of us, right? Well, kind is our middle name. Now, let's help you shop for some bags that will make people drool after your stylish appearance. 
Question 1- Do You Really Need Anvanda? (Spoiler Alert - Duh)
Okay, we're just kidding with this one. Had to start the quiz off easy, right? All jokes aside (like, we'll try, but no promises), Anvanda is a great f*cking bag, and we bet all our non-existent millennials' savings that you will never ever find a better backpack, bag, or a f*ing purse. This is literally a piece of art, and it takes like 2 minutes for everyone to figure that out. You'll see it too, once your gorgeous bag arrives - but hang on, we have to guide you to help you find a perfect model first. Yeah, yeah, let's get back on track.
Question 2 - Do You Need a Huge Freaking Bag, or Can a Mini Version Do?
Now, the first decision you need to make is this one - what size of the Anvanda bag do you want? You know, whatever they tell you, size does matter. Yeah, the size of the bag; what did you think we meant by that? Anyway, let's get your dirty mind back to the issue at hand - how do you choose between a regular and a mini-size bag?
It All Depends on How Much You Wanna Hustle - Do You Need a Bag for Your Daily Tasks, or for It to Sit Still and Look Pretty?
The answer lies in the purpose of your purchase. Do you need a bag for work or school, or you just wanna treat yourself to something you can bring with you when you go out to meet a friend for coffee? Well, if you're a serious person who has a crapload of responsibility and work to do, we'd suggest you go with a bigger bag.
After all, you need to fit all the work-related crap or school books in there, right? If you feel like you need a break from that 24/7 lifestyle and just want to relax - pick the pretty little mini-size. It's gonna look so cute on someone who's not stressed out.
Question 3 - What Colors Can Best Suit Your Fabulous Style?
We have the size, so now it's time to pick a color for your Anvanda. Whether you're into simplicity or you want to carry so many colors on you that you look like a rainbow flag, we have you covered. You didn't think that we'd forget to include a wide range of colors in our offer, right? Please, we're not some f*ing amateurs. Of course, we have every color in the book - just check our website.
From basics like black and beige to some bold choices like crimson red, we've designed some magnificent b*tchin bags. Sure, that doesn't help you much with your decision - it literally just makes it harder to choose - but we had to brag a little bit. You know what they say, healthy confidence is the key to everything, right?
Mirror Mirror on the Wall, What's the Prettiest Anvanda of Them All?
Anyway, here's how you should decide - check your closet, look at the colors, and find the bag that will match. If you have a wardrobe that looks like a Candyland full of colors, you might wanna go with something neutral - beige, gray, or black can never be a bad choice.
If you're rocking the chill, coastal grandma kinda style - you can afford to go nuts and pick some of our fabulous prints. Oh, we didn't mention that we have bags with prints? Well, of course, we do. Didn't think we'd offer just one-color options, did you? Honey, you have no idea how far our creativity goes - check this bag, for instance. How can anyone not like this beauty?
Question 4 - What's the Ultimate Choice, Anvanda V1 or V2?
By now, you probably have a pretty good idea of what bag to pick and order. Still, can we just add one more question to the list? Okay, here it goes - should you really pick our Anvanda V1, or would it be better to order the V2 version? Honestly, you can't go wrong here - it's just a matter of personal preference. Our V1 is fabulous as hell, and you're gonna love it, but V2 should also be taken into consideration - if you want an updated and newer version, go with V2. Head to our Kickstarter page to order it and enjoy being the person with the best f*king bag in every room.
---