How to Choose a Color for Your Bag Quiz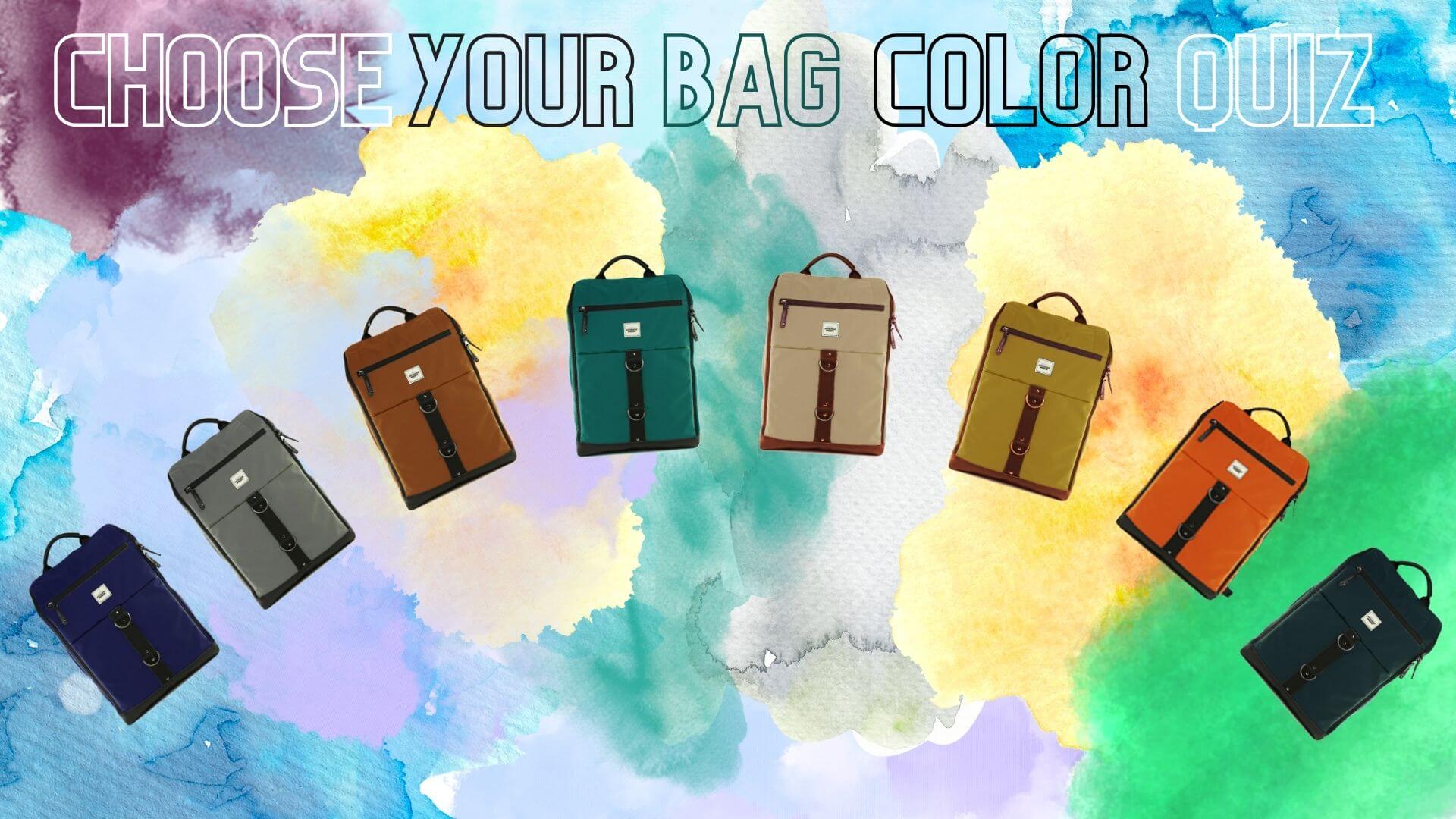 Yes, we know! There are so many Anvandas to choose from, and all of them perfect! That's why we've decided to help you with a "how to choose a color for your bag quiz." A bag can complement your personality and vibe or completely change your overall appearance, so let's figure out together what shall it be.
First of all, let us clear up some things. Anvanda, a Great F*cking Bag, is a solution to all your problems, even those you didn't realize you had. Remember the times when you had to carry three different bags just to handle all your sh*t? One for your lunch, another for laptop and other gadgets, and the third for all the other junk you drag everywhere. Well, those sh*tty times are over now, buster!
Each Anvanda is carefully designed around your specific needs (not those, you'll satiate those in an adult entertainment store 😜). It means that it will carry all your sh*t together and keep it organized with a bunch of pockets with YKK zippers. And now that we've got these things out of the way, let's see how you should choose the right color for you.
Do You Want the Real You to Shine, or You'll Display Another Version of Inner You?
Yep, any color of Anvanda will get sh*t done because they are all equally awesome. But to be honest, you may not feel at home with a red one, or you won't feel at home styling a yellow, either. Do you plan your Anvanda to be the best backpack for work? You might wanna work with some neutral colors, like grey, beige and black. Additionally, if you like coffee as black as your magick, there's really no dilemma there.
And if you want something bolder this year, on the verge of being as campy as a Eurovision act? We've got some colors and patterns that scream "statement bag" as loud as they can! Also, wearing neutral colors in the summer can be perceived as a bit boring, and no one calls an Anvandanite boring! Not if we can help it.
So, here are our sexy-a*s bags real quickly.
Come on, you can't say that the red one isn't as sexy as f*ck. And if you're not sure how to style your red bag, wear a neutral color and let the red pop and make you look like an Instagram model. Well, almost.
Whatever Color You Choose, You Get en Equally Awesome Bag
Now that you've decided on the color, it's time to know a thing or two about the perks of owning an Anvanda. Whether you need to get your hands on the best backpack for travel or you want an all-encompassing bag that can carry the workload aka the best backpack for work, Anvanda will fulfill all your dreams. It can become whatever the hell you want - no, it doesn't shapeshift, but it isn't that far from it. It has removable straps that come with a quad coated zinc hooks system, so it can be worn as a handbag (various positions!), a messenger bag, or as your usual backpack.
No One Stops an Anvandanite From Carrying EVERYTHING With Them
But we are as unstoppable as Sia 🎵 we are Porsche with no brakes, and we're invincible, yeah, we win every single game. Except that Sia's lyrics fit us so perfectly, we also want to point out the fact that there's a lot more to our bags. We've made sure to add as many pockets with YKK zippers as humanly possible so you can organize your sh*t like a baws.
We Take Safety Seriously - If You Have an Anvanda, No One Messes With You!
Above all, our bag keeps you safe in all kinds of situations (even socially awkward ones). If you're caught in the rain, and you're worried sick about the laptop you've placed in the laptop sleeve, just pull out (that's what she said!) the reflective rain cover and you're good. And if you want to be safe from modern-day pickpockets and save your digital money, there's an RFID-protected pocket. Or you could level up your sassiness and get yourself an Anvanda leather wallet, also with RFID protection.
And when you want to carry food, snacks, and refreshments for a day in nature, what then? Everything will smell of spices, and you'll even catch the attention of some wild animals. Because, well, you will appeal as delicious. But don'tcha worry, there's a silver lining infused in each bag to keep you away from tender bear love in the wilds!
By now you consider our bags an armor, probably, but in truth - it is. One more thing it keeps you safe from is being tangled in cables, like a charger cable, your headphones, and all the other sh*t you keep connected when you move around. We've thought of this and added a USB connection to save you from self-made bondage.
Now That You're Done With How to Choose a Color for Your Bag Quiz, Head on to the Shop
Owning an Anvanda is a must for every season, and if you're still not positive about which color is the perfect pick, let us introduce the new Anvanda bag so you can grab more of them! These bags are perfect for any life event - work, hiking, Euro travel, or a late-night drink with friends. You name it, our bag can handle it! And to be a proud owner of the new version, you should skim some of your savings and send it forward to our Kickstarter 😘
Kickstarter link - Använda V2 | Another Great F*cking Bag
---