How to Style Your Gray Anvanda Bag?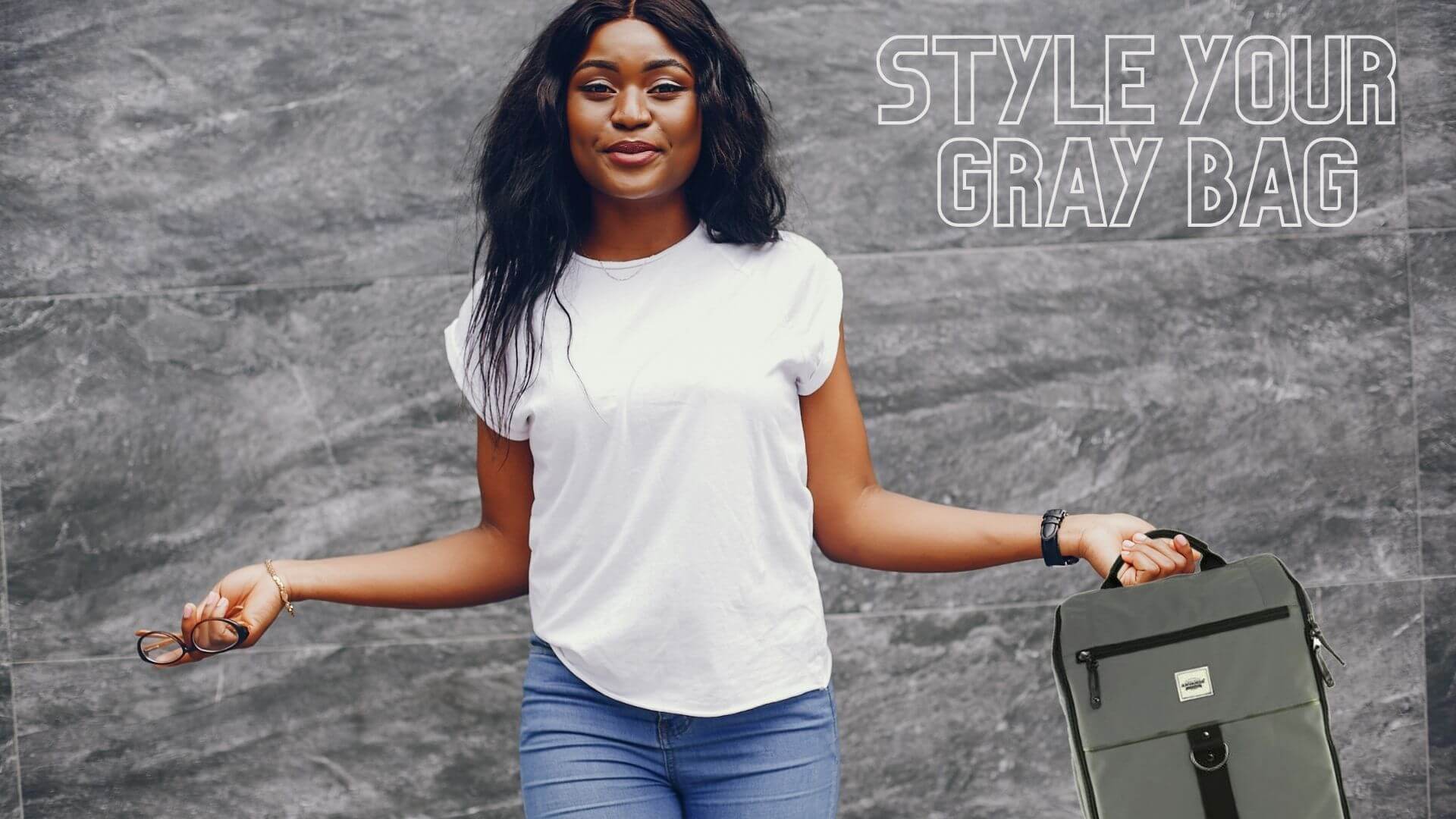 For everyone who likes to stray off the beaten path and get a bag that isn't black, you can always try gray. If you don't know how to style a gray bag, get started with Anvanda's Great F*cking Bag and see how easy it can be. Style is subjective and can define a person, so, no pressure.
How to Style a Gray Bag and Look Cool AF
Gray is a neutral color. Some may even call it a weak version of the color black (it's definitely not something we just made up on the spot,) but it's actually a really nice replacement for warmer weather. If you're not a fan of colorful outfits but want to introduce some lightness into your predominantly black wardrobe, gray is your friend.
According to some credible and not at all entertainment-based sources, gray represents intellect, balance, and compromise. Gandalf was gray and didn't mind being ashy for centuries, so you can always invoke the great wizard and his killer style when people ask you, "why gray?"
How to Style a Gray Work Bag and Can Anvanda's Great F*cking Bag Be Both?
If you're looking for a bag that can do both, Anvanda's Great F*cking Bag is the right choice. There are many colors to choose from, including gray. Even investing in Anvanda Another Great F*cking Bag will bring many benefits since every bag we make is stylish.
Not only can the Great F*cking Bag function as an everyday and work bag, all of its pockets, the RFID-protected wallet pouch, and the antibacterial silver lining make it excellent for backpacking, hiking, and traveling. It's also water-resistant, so you can pretend to be Aquaman in front of your friends. They'll still love you, don't worry.
Which Colors Go Well With Your Gray Anvanda Bag?
Not to overreact, but every color goes with gray, maybe even more than black. You know how they used to say - don't wear black with browns and dark blues? Well, you can wear the sh*t out of both those shades when combined with gray.
Some of those so-called rules have become a bit outdated; people now wear whatever they want, whenever they want. The freedom for people to be themselves has become one of the best things of the new era. Because of that, we now know that we're all perpetually tired, and no one knows what they're doing.
Still, if you're keen on following some style rules and are trying to have your big break in the fashion industry, then style your gray Anvanda bag with colors like white, pink, red, and tan.
White - For Non-Messy Eaters
White pants to a dinner? Brave, eclectic, stylish. Everyone avoids wearing white because it's easy to get dirty, but if you're feeling courageous and comfortable with your eating and drinking habits, then white and gray will be the ideal combination.
White and gray go together with everything, so it'd make sense that they'd go with each other. This is simple, easy, and effortless and can look fantastic if you style it well.
Red - To Show You Can Be Fun and Spontaneous
Red is bold and flashy, so it's not always an easy color to match up. If you have a bright red jacket, shirt, or dress, a gray bag will neutralize its boldness and make the outfit a little more harmonious.
For anyone who wants to make a statement with their outfit, going for a red and gray combination will be flashy and flattering at the same time.
Pink - For Girly Girls and Manly Men
Over the years, we've learned that pink is not only a woman's color. Men can wear neutral pink shirts and combine them with gray pants or, even better, a gray bag and look stylish. Pink is red's less invasive cousin and can make any outfit stand out.
If you're a woman, congrats. You can combine gray with various shades of pink, from the brightest to the lightest, and be cool as all heck. Any woman in the mood to look a bit girly today will have a blast wearing pink with a gray bag.
Tan or Beige - To Blend in With the Crowd
If pink and red sound too bold, you just need to be braver and do what you love. If what you love are more neutral, tan, and beige outfits, that's fine, too. You may notice how tan seems more sophisticated and posh when people wear it, like it's better than other colors.
For anyone that prefers neutral colors, a tan outfit or jacket will go excellent with a gray bag. Your colorless outfit will not only show that you don't have the right opinions but that you think you're better than everyone else.
Where to Get a Hold of Your Awesome, Sexy Anvanda Gray Bag?
You can get the best work bag ever made at our Anvanda shop. We have the best, most fashionable backpacks that both men and women can carry without feeling like they're in the wrong place at the wrong time.
Check out our website and shop, and ensure to browse for the leather RFID-protected wallet and the ultimate travel kit. These can fit perfectly in any version and color of the Anvanda Great F*cking Bag… So, what are you waiting for? Go shop now.
Gray Goes With Almost Anything, So Wear Whatever's Comfortable and Most Like You
It's OK if you don't feel like wearing bright and bold colors, or even better if you do. Gray bags are fashionable enough to go with anything. We think it's time you stop worrying about which colors you'll combine today and worry more about not being late to work. It's good, the bag goes well with many colors, and you look fabulous today.
---