What Makes Anvanda The Best Water Resistant Backpack?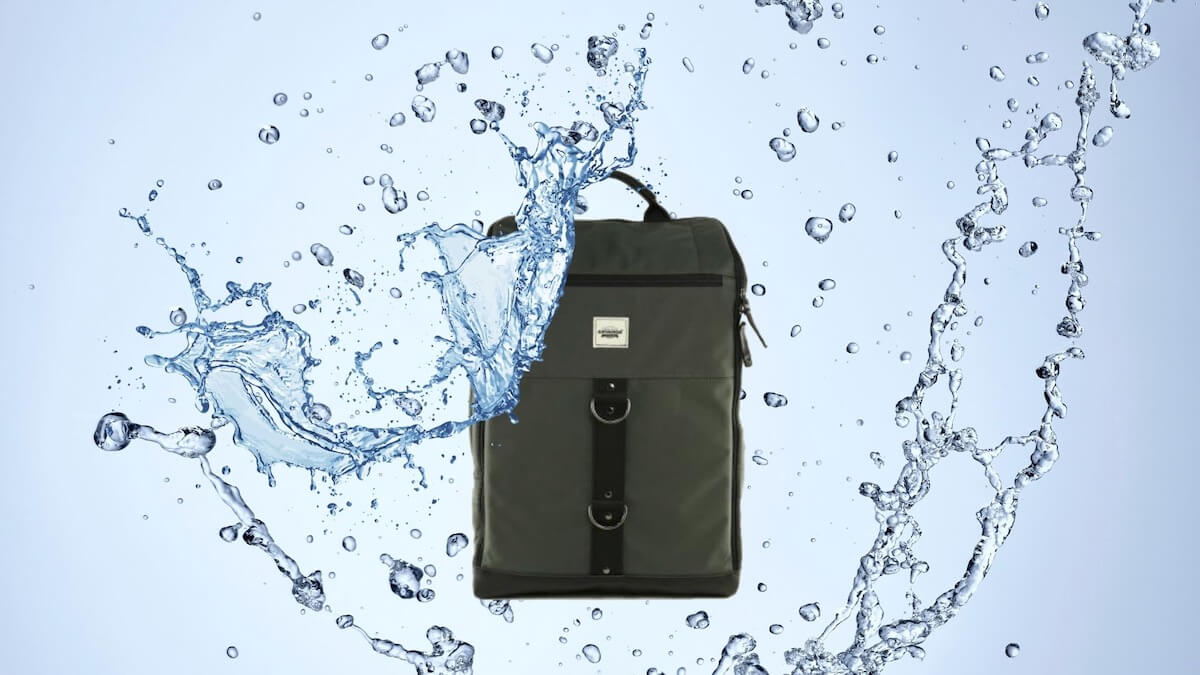 The time of 'Rona is finally passing, and the time of travel is coming back to our lives. But if you're having second thoughts about becoming a fully-fledged Anvandanite, you shouldn't. Not only does our bag carry schite, but it's also a water-resistant backpack that can be your companion come hell or high water.
You've seen Aquaman, right? Well, you could say that the guy has it all - the brain, the muscle (we don't mean just that one hiding in the tights, you dirty-minded scoundrel,) and the power of the ocean. But this superhero misses one thing to be perfect - a bag that can withstand a bit of wetness, at least. Well, that's where Anvanda, a Great F*cking Bag, steps in and gives you that one advantage over the Atlantean demigod. With a reflective rain cover located at the bottom of the bag, you can withstand any kinds of schite weather life throws at you.
Take Your Water Resistant Backpack Hiking
If you love hiking and biking, there's no weather that can hold you down. Whether it's a misty day or raining cats and dogs, you are out there, staking a claim on the wilderness. When the weather is that nasty, you probably feel like Bear Grylls's got nothin' on you. The only problem is how to protect all your junk packed in the bag.
Well,' it's needless to say you've come to the right place because Anvanda makes the best backpack for travel. But what makes our bags so special? It's the fact that we make water-resistant backpacks. We've come up with this idea because we're really good at listening to your needs. You desire a bag that carries all kinds of schite and that you can take when going places. Even in shitty weather.
How Did We Manage to Pull off That Schite?
So, what makes our backpacks water-resistant? It's a simple accessory, really. No, we didn't add a layer of lube on its surface 😝 We've added an easily attached rain cover with a reflective logo on the surface. And you know what else? The whole backpack is made out of waxed canvas that's stain and water-resistant. Well, if that doesn't make you wet and leave your bag dry, we're probably doing something wrong.
Carry Whatever the F*ck You Want Inside
What else can make you gasp in amazement? Just when you thought that we couldn't make you swoon anymore, we're going to explain what to carry in a backpack as awesome as ours can carry a ton of junk. And it can carry 10 million different items (your sweaty boxers included). It's also the best backpack for work because we've added a laptop sleeve and a place for your tablet. And we knew that you're insatiable 😏 so we've included a bunch of different pockets with high-quality YKK zippers. And one pocket is also hidden so you can add a smutty book inside, and no one will ever know.
Here's a hypothetical situation: say you haven't changed your boxers in a couple of days. We aren't judging, you probably have a good reason to be so fil… we mean, careless. And then, your hot colleague wants to go to the gym with you right after work. What to do? Except for buying a new pair of boxers on the way, we've got you covered - we've added an antibacterial silver lining inside. It's to keep anyone around you from noticing that you have your smelly schite inside.
And Carry It However the F*ck You Want
Do you know what makes Anvandas cool backpacks for women, too? The fact that it has handles that can transform the bag in many ways. You can carry it on your back or add a strap with quad-coated zinc hooks. Why quad coated? It's simply because double-coated hooks are half-assed, and we'll have none of that schite.
When you add that sturdy strap to your Anvanda, you can turn it into a messenger bag, a shoulder purse, or a tote (your imagination's the limit). We are not one of those companies that will make you carry the bag in only one style.
It Protects Your Junk From Moist and Your Money From Pickpockets
Not only does an Anvanda allow you to sing in the rain while your electronics and other junk you carry around stays dry, it also fends off any potential thieves. No, it doesn't have full plate armor (although you could probably fit some gauntlets inside). It comes with an RFID-protected pocket that keeps your digital money safe and protects you from skimming.
It Enables You to Power Up and Get Your Game on While You Move
Are you a fan of mobile games? We know we are. But that schite really kills the phone battery. And while you're probably used to carrying power banks all the time, it gets a bit complicated when you try to stuff it all into pockets. Well, that's one more thing we've thought about, so we've added a handy USB connection. No more tangled cables!
Our Accessories Are Gorgeous, Too
Not impressed yet? We know you are, but let us tell you how awesome we actually are. We're not gonna let you down and allow you to walk around with a sexy-ass bag while your wallet looks like schite. We've added a motherflunking classy and compact Anvanda leather wallet to our store. And not only does it look like a chic accessory that also carries your cards - but it also has RFID protection. Still standing?
Anvanda Is a Way of Life in Any Type of Weather
No matter what climate you are in or plan to travel to, Anvanda is not only a versatile f*cking bag - it's a pretty-looking accessory. And although we've made a bag that supports all your travels, we didn't want to stop there. So we are introducing the new Anvanda bag to you, just to show you we are UNSTOPPABLE. But before you can get your hands on this fantastic new backpack, pledge your love to our Kickstarter.
Kickstarter link -
Använda V2 | Another Great F*cking Bag
---