How to Style Your Green Anvanda Bag?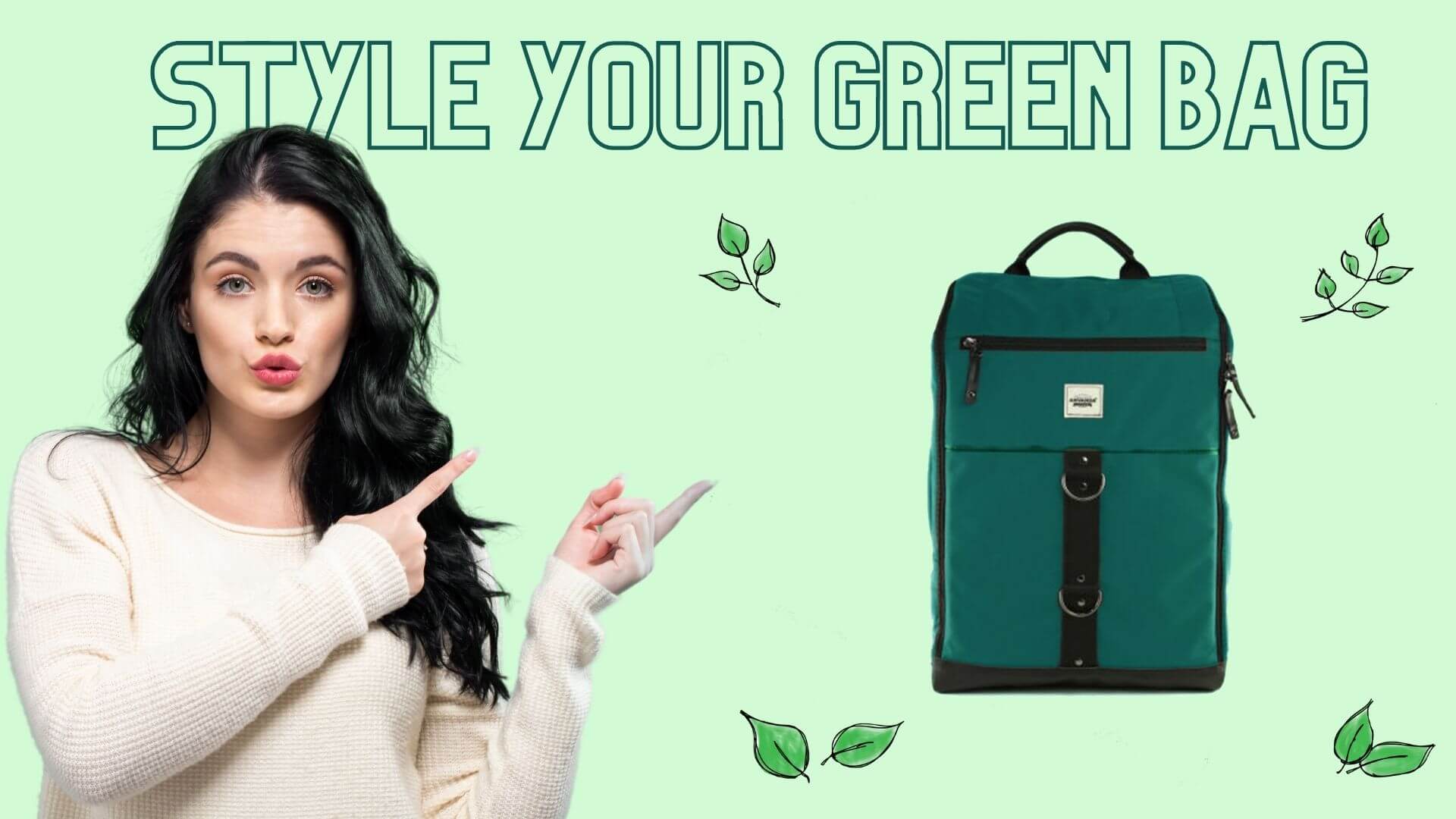 The green color is often associated with envy and jealousy - and that's exactly what other people will feel when they see you walking with your new Anvanda bag. All you have to do is find out how to style a green bag like a fashion pro - and when you do, watch and enjoy all the heads turning your way wherever you go.
Make Your Green Bag a Statement Piece
A colored bag is not only a bag - it's a fashion statement and a f*cking bold one, for that matter. It's not all about how you combine it, because a green bag can look good with many colors. More than that, it's a question of whether or not you can pull it off. But we don't doubt it! If you're interested in Anvanda, a Great F*cking Bag, it can only mean that you have an impeccable style.
Anvanda can satisfy all of your needs (well, bag-related, we're not quite there with the other stuff) - it is spacious enough, functional, and beautiful to look at. Moreover, you can carry it in many different ways and change the bag type according to the occasion. Backpack, shoulder bag, handbag, you can have it all with just a few strap adjustments (no previous strap experience needed).
Don't Hesitate to Be Playful …
Maybe you'll be suspicious initially, but you'll soon realize that green goes well with so many other colors. Basic and nude colors, such as black, white, gray, or beige, are a good start, but make sure you take a risk with the other ones, as well. Mixing a green bag with yellow, red, and orange, or even purple, blue, and pink can make you look confident, radiant, and cool as f*ck.
…but Be Careful Your Outfit Doesn't End up Too Colorful
However, combining green with other colors can have the opposite effect if you're not careful. You don't want to look like a clown now, do you? That is why you should never mix too many colors into one look. The fashion rule of thumb? Choose one color as the base (preferably, a neutral one), add details in another color, and, finally, get Avanda's f*cking fabulous green bag to complete the look in full.
A Monochromatic Look Will Make You Stand Out in a Crowd
Monochromatic outfits have always been popular, whether it's made from a simple dress or several different layers of clothing. You can wear a green bag in combination with some other bold color. For a really self-assured look, combine it with pink, yellow, or green-based outfits.
Avoid mixing only red and green, though, as you don't want to look like a Christmas tree - or do you?. Still, if you're going to accentuate this great f*cking bag, tone the outfit down by a notch with less vibrant colors and let the bag fit into a well-deserved spotlight.
Green Anvanda Is More than Just Another Bag
Think of a green Andvanda bag as a sexy librarian - it's more than pleasant for your eyes, but you simply know that it brings more than just good looks. Don't get us wrong - there is nothing kinky going on with this bag (even with the straps and hooks). We just want to point out that you may choose this green bag based on its look, but you'll completely fall in love when you see everything it offers.
Now, we firmly believe that a person has a right to choose what to put in their pockets; just keep in mind that this green bag can fit all of your s*it in them - and then some. Even better, we have something prepared for all those a little bit naughtier boys and girls. It's a hidden pocket to keep all of your stash secret and intact - whatever it may be (we don't judge).
And since we are obviously obsessed with the pockets, we must mention our RFID blocking pocket. When combined with the Anvanda leather wallet, it will provide you with protection from all those modern-technology thieves who would otherwise rob you blind with a scan just by passing by you. Pretty awesome, right? We think so, too.
Let a Green Bag Spice up Your Usual Outfits
Green Anvanda can combine exquisitely with every possible style - from highly elegant to everyday casual. Short and flirty summer dress, power suits, jeans, sweaters, jumpsuits, or sweatpants, this cute backpack will look good with anything.
It will be an amazing addition, where you want to wear it as a work backpack and make use of a laptop sleeve, or listen to the music and charge your phone hands-free while running thanks to a USB port hatchet to it. And don't worry about any sweat marks - our straps are made from the material that will allow your skin to breathe. You can even dance in the rain with it - this backpack has a specially designed waterproof cover to keep this awesomeness completely dry and damage-free.
Carry it on a date, use it as a cool bookbag, take it on a road trip, to a party, or simply listen to the Robin Sparkles before the grunge phase and go to the mall - all glam up and ready to concur.
Now That You Know How to Style a Green Bag, Make Sure You Get the Best One
If we weren't clear enough up until now, here's the conclusion - you won't find a better green bag than Anvanda. Stylish? Check! Practical? Check! Spacious, unique, and un-f*cking -forgettable? Check, check, and check! When you start thinking how on Earth you have lived so long without this fashionable backpack, check our shop for the older V1 green bag model or visit our Kickatster and invest in a brand new V2 Anvanda. You won't make a mistake whichever you choose - your new green Anvanda bag will stand out, and so will you.
---