What to Pack in Diaper Bag as a Battle-Ready Parent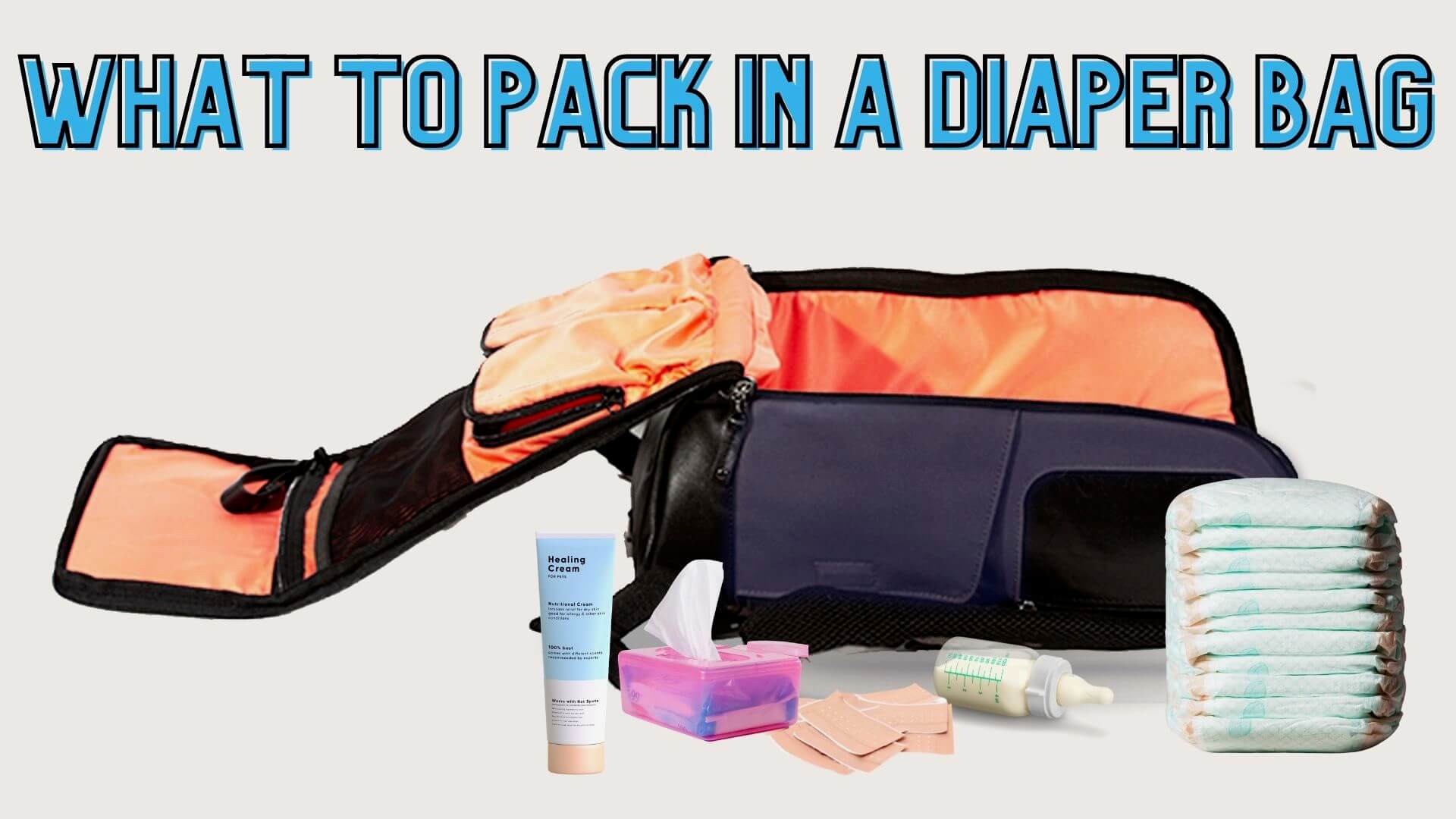 Moms, dads, aunties, and everyone else that wants to run errands with a baby should be prepped for the worst-case scenarios. Poopy trouble and other similar catastrophes can happen no matter where you are. So, there's a list of what to pack in a diaper bag and avoid having a nervous wet baby in your hands and a nervous breakdown knocking on your door.
Having a baby is one of the most exhausting, most fulfilling, and unparalleled experiences in one's life. It was just yesterday that you were a cool cat, shooting your shot for a potential partner, and in a blink of an eye, you have an offspring. And how it upturns your life, oh my! Yesterday, you were making a party checklist that mostly consisted of beer and snacks, and now you're creating a diaper bag checklist for every time you have to leave the house. And if it's for a couple of hours, there's a chance that you won't fit everything you need inside your bag. But worry not dear parents, Anvanda is a Great F*cking Bag that will save your arse.
Here's What to Pack in Diaper Bag and Avoid Losing Your Mind
Yes, well, no parent likes to be told how to handle their parenthood. But in truth, no matter if you're experienced in handling babies, or it's your first, we all tend to get forgetful. Perhaps it's due to the fact that we've done a lot of clubbing, alcohol, and lack of sleep when we were younger. And forgetting to pack some diaper bag essentials into your Anvanda, a very stylish backpack, can really lead to a potential catastrophe. So, here's a list of what to pack in a diaper bag and not look like an idiot parent in front of others:
Pack a ton of diapers. If you don't want to end up in a pretty nasty situation and sink in poop up to your knees, you should pack them generously. Our Anvandas are the best backpacks for traveling, even when you have offspring, and you can freely use the laptop sleeve to stuff as many diapers as you can.
Baby cream is also a must so your baby doesn't get a rash. And add sunscreen for both too 🌞
Wet wipes are always a good thing to have in your Anvanda, both for the baby's bum and for you, if needed. It's a great thing that you can carry all this in a backpack because our bags are loaded with pockets and zippers, which make everything easily reachable.
Washcloths, a changing pad, spare clothes (you have to think of the potential mishaps!), a light blanket, and a hat are all necessities.
Pack some food for both of you if you plan to spend many hours outside. Some snacks to sate your hunger before you can sit down and have a proper lunch, and baby food, breast milk, or formula for your baby. You can always pack the bottle inside a designated bottle space that comes with each Anvanda.
Additionally, you can stuff some toys and gadgets in your Anvanda shoulder bag that can keep your baby entertained while you run some errands. It's always handy to have Baby Shark and Johny Johny Yes Papa ready to play at any moment. You know, babies can be a pretty tough crowd, but they have seemingly reached a consensus that these two songs are it.
Anvandas Are Perfect for Any Phase of Life
Now that you know what to put in a diaper bag let's see what are the cool features that make an Anvanda the perfect choice to use for the beach. Each of our bags can be carried in five different ways because we've implemented a smart hook system. You can easily turn it into a water-resistant backpack (it has a reflective rain cover at the bottom,) a shoulder bag, or a messenger one. Two handles make each bag a sassy handpiece you can carry in two different positions.
Anvandas Are Way Cooler Than Other Bags, and You Know It
What goes in a diaper bag made by any other brand isn't the same as with an Anvanda. First of all, we've added a USB port so you can recharge your baby's iPad on the go. Also, we've thought thoroughly about how to protect each Anvandanite from the pickpockets that easily skim digital money from your card. That's why we've added an RFID-protected pocket and added the same protection to our Anvanda leather wallet.
Hide the Smelly Smells Inside an Anvanda
The best thing that makes Anvanda a Great F*cking Bag is the fact that it can hide you're carrying smelly stuff inside it. It has a SanitizeMi® silver lining inside, and it's antibacterial. So, if you're worried about the smelly poopy diapers, don't be! Hide them inside an empty sack and stuff it inside your Anvanda, and you're good to go! If you need some more features, keep in mind that we also offer Anvanda Great F*cking Bag bundles with additional goodies that can be added to your basic Anvanda. Although truth be told, no Anvanda can be a basic b*tch 😎
Just Choose Your Color and Order Away
All Anvandas are great, but you may be stuck when the time comes to choose the color for your diaper bag. Don't worry, you can take our quiz to choose the color of your bag, and it may convince you to buy more than one 😉 Also, we've had enough time to design another bag, and you can freely join our Kickstarter and help us bring these beauties to life. You can never have too many Anvandas in your wardrobe!
Kickstarter link -
Använda V2 | Another Great F*cking Bag
---