What to Carry in a Hiking Backpack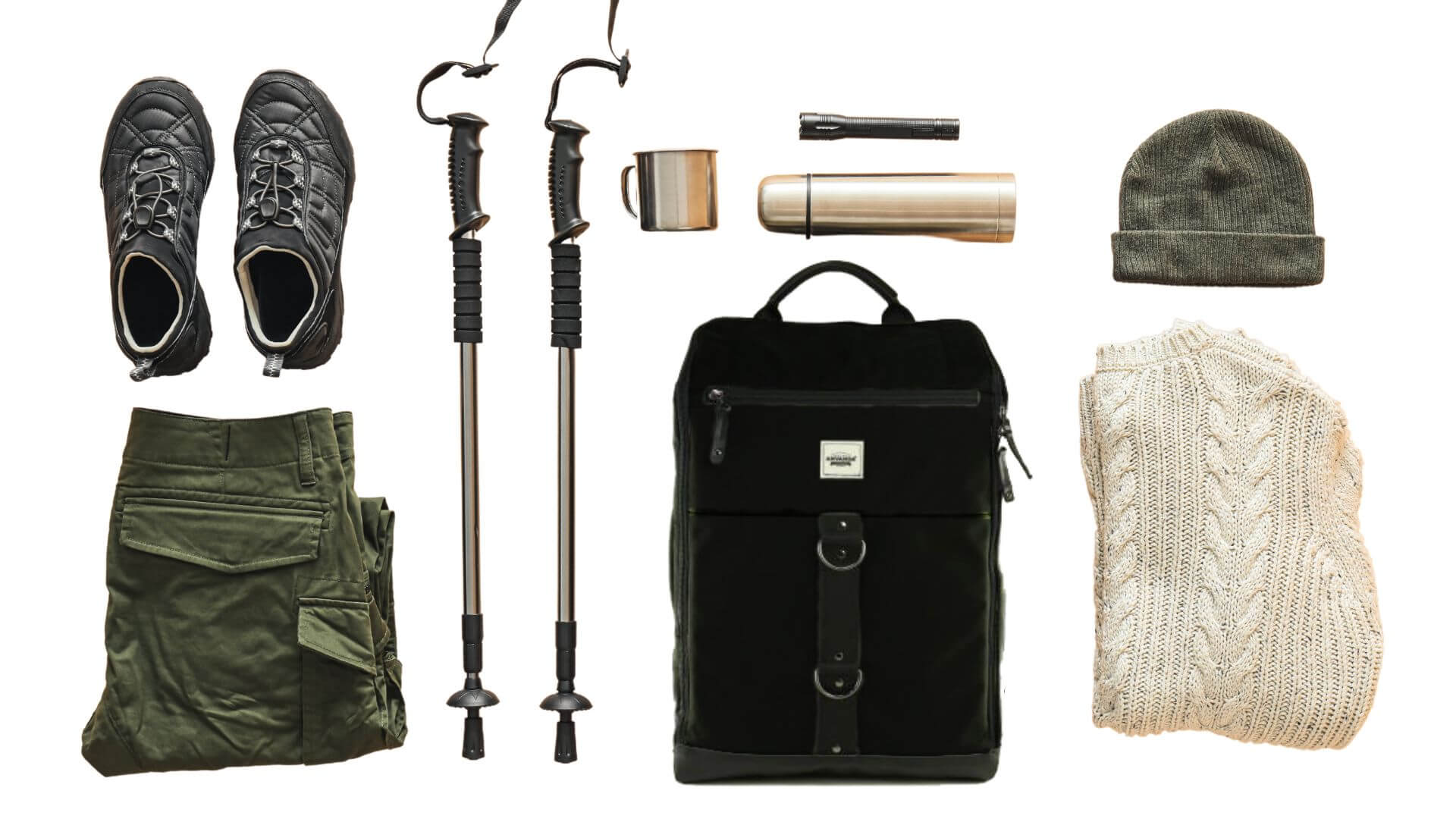 If you're keen to hop on the hiking trail nearby, good for you. Going outside and being active is healthy, so it was about time you moved anything other than your gaming fingers. Here's what to carry in a hiking backpack when you decide to take it to the trail.
What to Carry in a Hiking Backpack to Seem Professional at Packing Your Essentials
Hiking and camping are beloved activities. People who go on hikes often find themselves better than everyone else, so if you need a boost of confidence, it's the activity for you.
Not to bash campers and hikers, but there's something about the frequent ones that makes them seem more annoying than usual. Or maybe we're just annoyed that they haven't used our guide for choosing the right backpack and missed the opportunity to pack the Anvanda, a Great F*cking Bag.
Either way, you must bring the best gear out there when you go for your first hike, and the one thing more important than perfect walking boots is packing a fantastic backpack. You'll need one that can handle rain or shine and fit so much gear that even the savviest packer becomes jealous.
We'll discuss the essentials a bit more, but before we do, you must figure out the backpack size for your outdoor trail adventure. Size matters now; remember that. And if you also like to be stylish for the bugs, it's possible to choose from different colors.
How Much You Bring in Your Bag Depends on the Length of Your… Hiking Trip
The best part about a one-day hike is that you don't have to use the largest backpack you can bring. It's either finding a guide for choosing the right size for your bag or going with your gut and seeing how many essentials you can fit inside.
A smaller bag will do the trick for anyone who plans to take a day trip to the forest trail - the essentials to pack are water, a spare t-shirt, rain and sun protection, and nutritious snacks. Hikes longer than a day warrant more gear, including a tent, because you're not a savage to sleep on the cold, hard ground, are you?
Bags between 35 and 50 liters capacity can help you stay safe for a day or two. Those with a total of 50 liters and over can and will make you feel held, loved, and supported like never before. Don't overdo it, though. Packing too large a bag for a short trip will make you feel miserable.
The Essential Gear to Carry in Your Great F*cking Bag When You Go Backpacking
Without further ado, here's a list of essentials to pack in your backpack, according to how long you plan on staying outdoors:
For one-day hikes, you'll want to bring:
Water bottle and possibly a water filtration system,
Nutrition-dense snacks (like protein bars and similar),
A spare change of clothes (preferably clothes up to three layers for every weather),
A raincoat (just in case),
Rain cover for your backpack,
Sunscreen,
Bug repellent,
Hand sanitizer,
Toilet paper,
A first-aid kit,
A hat.
For longer hikes and camping, you'll need everything listed above, plus the following:
Navigation systems (a fancy way of saying a compass),
Fire-starting tools (flint, matches, lighters),
Communication tools that don't require a phone network (get off your phone for once and use a walkie-talkie, like an actual camper),
Tent (obviously),
A bear hang kit (if you go to a place known for bear strolls, you'll need to protect your food and gear in a bear-proof canister or kit),
Flashlights and any other light source,
Swiss knife or other repair kit items,
External battery for your phone.
The Anvanda Great F*cking Bag Can Hold a Lot of Gear - Which Is Why It's the F*cking Best
Anvanda, a Great F*cking Bag is waterproof and large enough to bring up to three days' worth of gear, so if you prepare well, you won't need more than just what can fit inside it. There are pockets literally everywhere, inside and outside.
You can safely pack spare clothes and undergarments because the big pocket has an anti-bacterial silver lining meant specifically for deterring bad smells. If you ask anyone to pass you something from the bag, they won't faint and roll down into the river from the terrible smells. You're safe to ride around in your canoe and leave the bag unattended.
Messing the bag up is expected when traveling, which is why we designed it to be multipurpose and easy to use - we wanted everyone to feel comfortable in packing and carrying our Great F*cking Bags wherever their hearts desire.
If You Go Camping, the Best Tips We Can Give Are - Pack Water, Bug Spray, and Lots of Patience
You can always take a quiz and see which Anvanda bag is the best fit for you, but if you like, you can use both the V1 and the V2 for camping. You won't regret having Anvanda by your side - the numerous pockets, USB charging port, and personalized rain cover will keep the bag safer than you throughout the trip.
Additionally, our bag has extra chest straps, so it doesn't wobble on your back while you try to make sense of the reasons you had for going for a hike. "It'll be fun," your friends said, all while mocking you for being utterly unprepared for the day.
Pack the Anvanda Great F*cking Bag and Accessory Items So Your Hike Day Goes Smoothly
If you go for Anvanda, Another Great F*cking Bag V2, you'll be as stylish as the V1, but do you know what you'll be missing? A fancy travel kit and a sexy RFID-protected wallet (both also made by Anvanda) to separate your toilet paper from your credit cards while trotting around the trail.
Check out the shop on our official website and ensure you're ready to use the sexiest, most efficient bag you've ever seen. Your hike might be tough to handle, but you'll be the talk of the forest if such a thing even exists. Move over, Snow White, a new Disney princess, is here to talk to animals.
---