What Color Handbag Goes With Everything?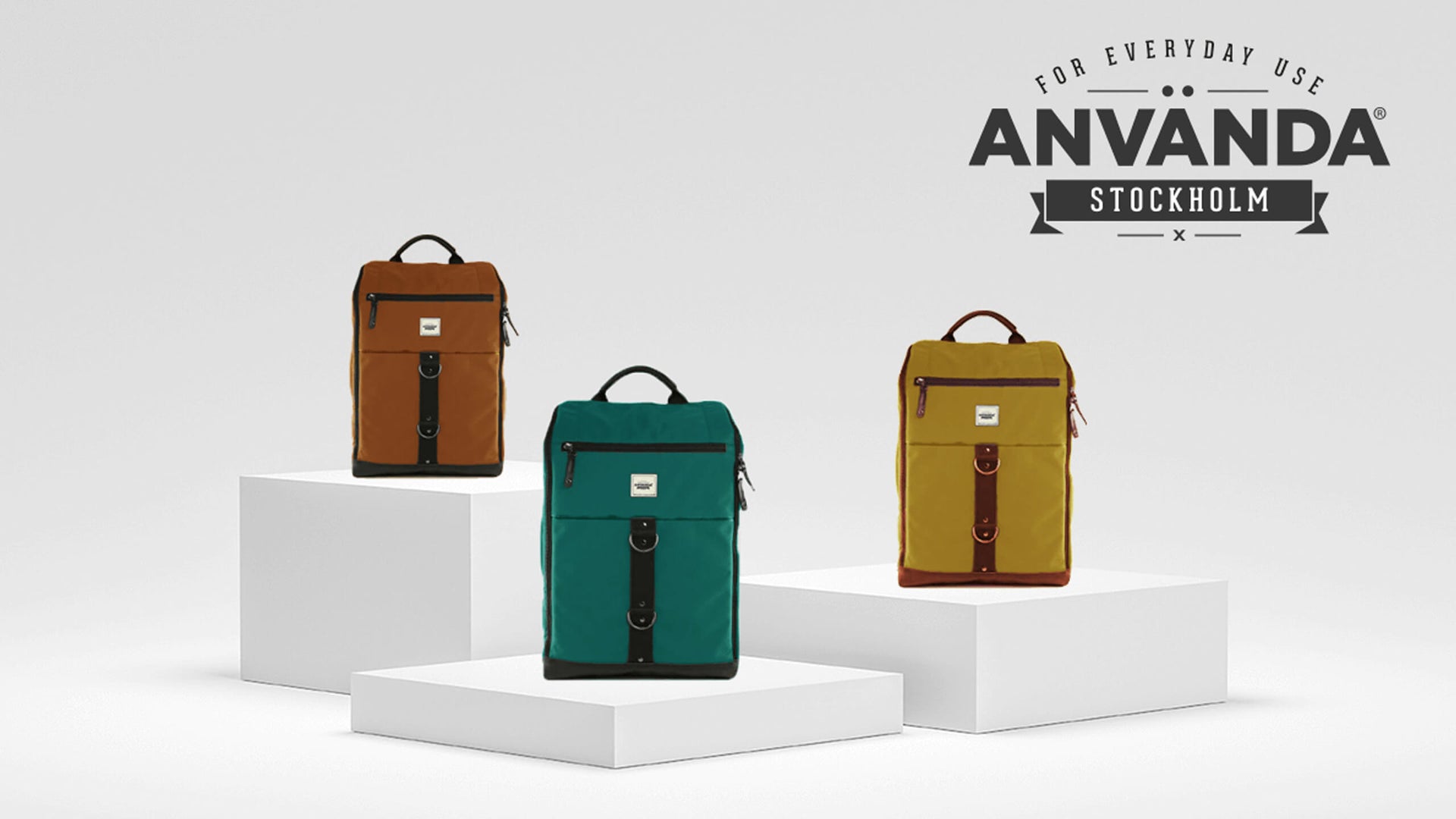 It is a truth universally acknowledged that we all want to bring a whole new mood in da hood with our choice of colors and match our bag with our outfits, nails, star sign and ascendant, birthstone, Hogwarts house, relationship status, and past-life occupation. Duh?! Yaaas, biatches, your fav Great F*cking Bag knows what color handbag goes with everything, and if you wanna invest your dough in something you can strut around and make your Insta/ real-life stalkers go dayum, you're at the right place. Let's put our crowns on, shall we 👑🦄?
If you wanna play with tones, feel 'em, touch 'em, rub 'em, create scenarios with 'em (the shades naturally), block 'em mediocre purses on social media and stick around. And, if you believe colors speak to the soul because the damage has been done already and you can't undo the years of absorbing romantic poetry or romcoms (sad reacts only), you can still put your name in the Goblet of Fire, son. Anvanda is here to make you ask for mo', and we do push hard (for perfect products😇)
You'll Look Snatched With These Choices for Your Bag
We all know that it's all in the bags (not the undone assignments, HP fanfic you wrote, and vodka in disguise), the charm that you exude. Perhaps you've pulled a perfect cut crease with your eyeshadow, made a hair-style worth the Oscars, or found the awesomest outfit. With lame bags that aren't versatile? Sorry, Fiona, better luck with breaking the curse next time.
But, Sir, what if I tell you that a great f*cking Anvanda bag for boys and girls can make you look amazing, especially if you go with the classics, such as black, cork, or gray? You can wear it to work, school, partay, climbing, pulling out the Excalibur, or whatever else you're up to. Right you are, King Arthur, with our baby, you'll be fab whatever you do.
Dare 'Em to Look Away From You While Wearing a Sultry Black Handbag
There isn't a single soul who'd get the answer to the question what color bag goes with everything wrong, and you needn't watch Project Runway to know it. Black is to fashion what nodding your head in approval is to business meetings and what the Force is to a Jedi – an essential. 
And, if you're in doubt while choosing a bag, a black Anvanda can be your Expecto Patronum. Why? It can make you seem mysterious, dark with a cool edge, classy, and sexy (now we're talking.) You can play around with your outfit any way you want, and a black bag will fit your looks perfectly like Cinderella's shoe did to her before she realized it's better to buy Anvanda than glass shoes.
Cork Bags Evoke Quirky Sophistication
Sophistication is no longer solely for skinny byathces, and if muses, goddesses, princess Leia, Gandalf, and Captain Rex can show it off, so can you. Cork Anvandas inspire people to speak in hushed voices about you, and they're guaranteed to help you stand out from the crowd.
Do you need a why your nah is irrelevant  - New Rules version? We knew you'd ask.
One: we won't pick up the phone if you're gonna tell us you can't learn the best tips for cleaning a bag cause yo' busy (mhm, Anvanda comes with a rain cover and a silver lining to separate clean and dirty staff (so if you mess it up, yo' a mess, brah.) Two: don't let them in if they say it's too plain; uhm, have you checked out our modern designs and patterns? And, three: don't be their friend, sorry, this one's on you as once you buy our handbags, you'll neva follow this through.
Once You Go Gray, You'll Never Go Astray
We know, we know, we're sheet at rhyming, but you can take fashion advice from us (it's our specialty, pinky promise.) And gray is the last member of the powerful ordinary yet exquisite trio,  not as epic as Blossom, Bubbles, and Buttercup, but we're only a superpower-inducing chemical away (V3 anyone?)
If gray were a person, it'd be effin popular. It's as easily compatible with almost any outfit as black and white, yet it's more exciting for some and can help you bring out certain accessories, such as jewelry, scarf – or why not a great freakin wallet? All eyes on you now! Does a grey bag go with everything? You bet so!
Not All Heroes Wear a Supreme Leather Handbag in Soft Colors, but Those Who Do Have a Secret Weapon
Certain colors spark up associations of warmth and urge you to feel intimacy, familiarity, desire (to dress well), and heart-racing. Cut it out; you're at work, and so are we. Don't take it too hard (the joke 🙄), rather check out some supreme warm and neutral nuances for handbags.
Say Yes to Beige
The color of elegance and taste can give you an artistic aura and help you express your soft but strong personality. Emotional -ish aside, here is the answer to the question what is the most versatile handbag color, and you won't cry if you buy this one. The neutral touch can open space to experiment with other components of your looks (glitter, anyone?), and its versatility can provide enough security to buy more daring outfits (no, not the remember that time you actually thought you'd marry your ex 🤐  kind of stability, the real one.)
The bonus to choosing a new great freakin bag to carry this season in neutral beige colors is that you'll get enough pockets for all your passions. If you're an artistic soul, cram 'em books in and read away. And if you're more into work-hard/ play-hard mantra, there's a place for your laptop, notes, book on how to slay the world, baby Yoda figurine, favorite jersey, your dog's toys, your latest culinary achievement, and then some. You won't spill anything, but we will (shh, Anvandas don't lie, and some have USB chargers, collect 'em all.)
Life's a Beach, Enjoy the Waves All da Freakin Time With Blue Tones
If you're a sea-lover and you wanna sunbathe, take mandatory Insta pics of that sun-kissed golden hour (you little hipster, you 😉)  and relive it all even when you have to go to the office on a rainy day 😫 (oh no, oh no), opt for neutral blue bags. They're the solution for those needing to know what color purse can you use year-round, and they'll also help ya trippin you're still living it off on the coast, mentally cruisin' and not giving a f*ck while looking gorg and feeling calm. Hang on, sweetie, the weekend is comin' and meanwhile 🌊.
Brown Is for All 'Em Cool Boss Babes out There
Brown and its first cousin saddle tan are usually connected to cas attires, but things have started to change in the office recently. Yas, all 'em strict rules, formal wear, yawner ideas are out of the window, and we have begun to enjoy the era of freedom. Forget about bags saying I'm a lady and I only work, that's all there is to me, or I am the boss, and I am stern, and my briefcase is boring too. With brown tones, you'll be more approachable, and people are gonna wanna come by and ask you where you got the best backpack for work of 'em all 😉.
Bye Noobs, We're Gonna Go Full-Send With Our New Backpack Color
Uhm, I wanna speak to the manager; these people are using handbags interchangeably with backpacks?! Hold on; we didn't tell you? Anvandas can be worn in five different ways, so they can be anything you like (ok, almost anything.) Find your style, enjoy the technology that makes it easy on your back and let's get wild. The moment we've all been waiting for. Hell yes, the bad boys and girls of the handbag world, who are they?
Take It to the Next Level With Some Red Hues
If you're spending sleepless nights thinking what color backpack should I get (we know, that's keeping you up, of course), listen to voices saying try red, dude (no, we didn't put drugs in your water-vodka-bottle), it's better. We've come up and designed the ultimate versatile red badass backpack. Yes, we do know you have to rush home to watch a Jane Austen marathon and cry because love dies so often, but with our bag, nobody else will 😎.
And, before you steal someone's bae, it's useful to know that they can't steal back from you as your leather Anvanda has an RFID-protected pocket where you can put your most precious possessions. Just make sure you pay attention to it when learning how to pack your Anvanda V2 bag, and you can go back to your Pretty Woman meets Iron Man lifestyle.
Nothing Says New Me Like Green Colors
Green is the symbol of rebirth, and if you wanna make a change in your damn image, this might be a good idea. You might have been through a nasty break-up, but this one can be the punchline to your joke and your actual other half. Or if you're happily attached, we don't judge 🙄, you can still rock it, maybe when you choose the best backpack for travel (to Neverland) or whatever else you taken people do.
The awesome trait of green is that it can give a new life to an otherwise dull outfit or style, and it can make you feel more optimistic (hopefully 😏) Be it emerald, olive, or another green variant, it's destined to give you that cheeky headstart be it in love, career, hiking, or dramatic pause - overcoming mental obstacles and fears. We know you might be thinking now we're some shallow mofos, but you don't know until you know 🧙‍♂️.
Announcing the Winner Before the Dramatic Mic Drop
So, you've been searching high and low all the way from Mordor to Alderaan to the second star to the right, and where's that versatile purse that goes with everything (we're cool geeks, we promise 😏)? And what is the best color for a handbag to boost your style? If your answer was it depends on your personality and preferences, you've mastered the ways of the Force. Let go, Harry, you're ready now.
Listen to your heart, and don't let the Dark Lord, your demons, or anyone else stop you! Rock that fashion -ish you wanna rock, and get the best leather bag there is today!
---