What Makes Anvanda a Great F*ucking Gym Bag, Men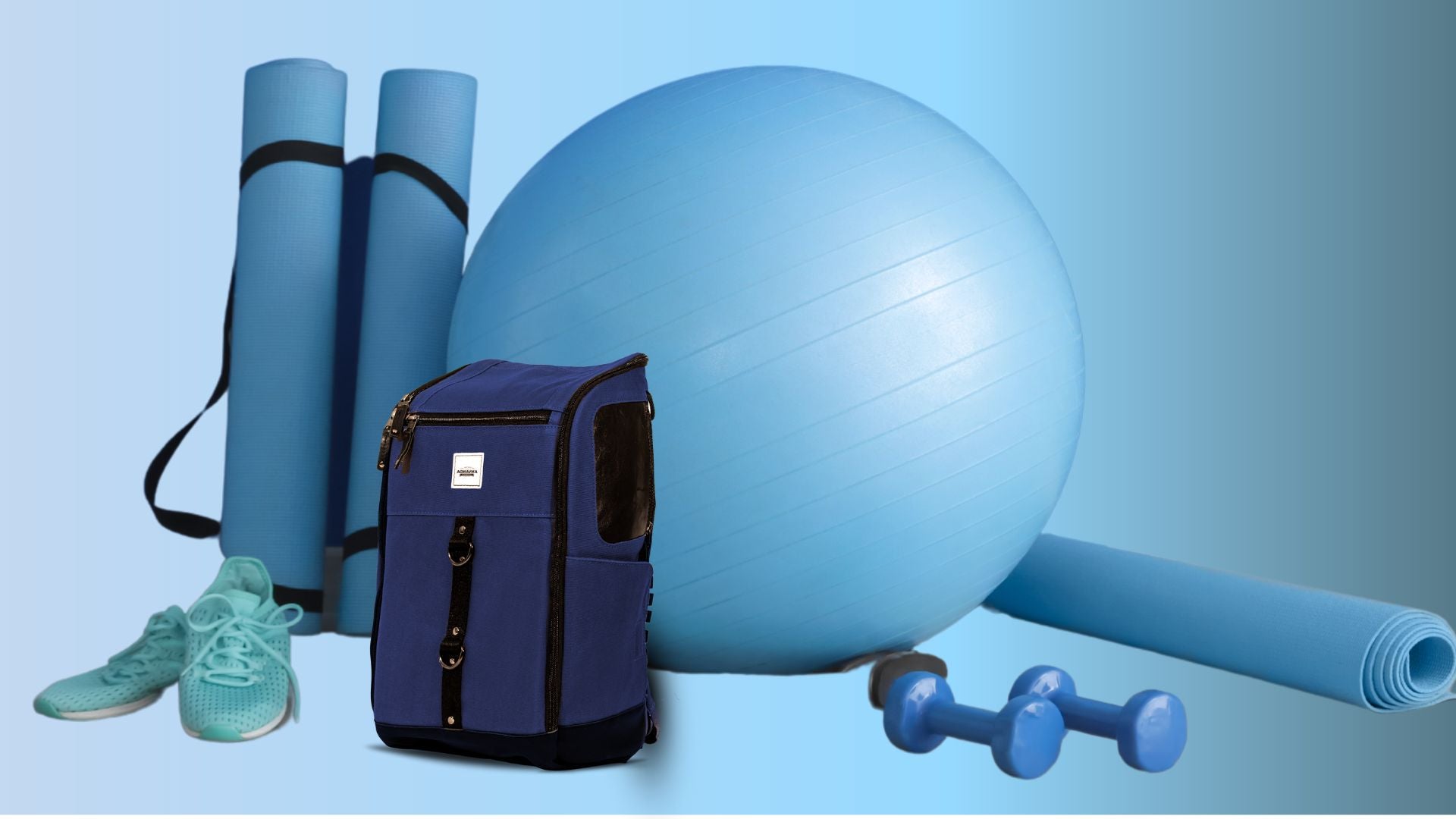 Why drag around a large, half-empty, smelly gym sack when you can have a Great Freaking Anvanda gym bag, men? If you live in the misconception that only a duffel bag can be used as a gym bag, then you are living in the past. You can have a Great F*cking Anvanda that can be used as a duffel and a normal bag, all in one. And guess what? You can utilize it for other stuff as well. 
Is It a Duffel Bag? Is It a Backpack? It Is Anvanda a Great F*cking Bag
Did you know that you can have a gym bag that also can be a cool men's bag? Well, if you haven't, we present you with the greatest solution since sliced bread. Anvanda is a Great Freaking Bag that can be used as a duffel bag, camping, laptop, swim bag, and much more.
In the days of multitasking, why would you have something that can only be used for a single purpose - to be a boring gym bag? Instead, have an awesome piece of gear that can serve you on many occasions and aspects. With our Anvanda, you can go from the gym straight to a fancy restaurant and be classy as hell. And nobody will know that you are carrying smelly socks on your back, how cool is that?!
From Backpack to a Duffel Bag in a Couple of Simple Steps
Are you fancy outdoors and need a great hiking bag? But still, want a backpack that can be used as a carry-on bag for your short business travels? Well, search no more because Anvanda, a Great Freaking Bag, can do all of that. Whether you take our Mini bag or choose one of the more masculine versions, you are in for a treat. And yes, with so many inside secret pockets, you can even smuggle a couple of treats for your cheat day.
With long straps that can be easily attached in a couple of steps (it is actually one step, just attach straps to our quad-coated zinc hooks, and you are done,) wear your backpack as a gym bag.
With So Many Pockets in Anvanda Great F**King Bag, Your Smelly Shirts Will Be Protected 
The struggle is real - there is nothing more annoying than having to carry a duffel bag filled with your smelly workout shirts everywhere you go. And yes, we know it is f*cking hard to find a cool-shoulder bag as good as Anvanda Bag that can also detain sweaty shirts.
Our Great F*cking Bag has so many pockets where you can hide whatever heck you want, but our silver-infused antibacterial liner is a deal breaker when it comes to your gym essentials. You can go full Rambo during your workout session, put your sweaty shirt in the backpack and continue with your daily workout without worrying the smell will unleash an apocalypse on your surroundings.
Our Great Freaking Bags Can Carry Tons of Your Sh*t With No Problems
Once you buy our Anvanda Backpack, you will realize how shitty all your previous bags were. There is never enough space, straps, or holes to fulfill all your needs. And trust us, there is no need Anvanda can not fulfill. And we are not talking about those needs, you filthy-minded rascal, but about tons of pockets, we all need to hide our sh*t from the face of others. 
Let's be honest. There was probably a time you needed a hidden pocket to hide your stash from preying eyes of jealous people. And with our anti-theft technology and Ykk zippers, all your pockets will become unreachable to outsiders.
No Rainy Day Will Ruin Your Workout With Our Reflective Weatherproof Cover
There is nothing worse than wet, sweaty shirts drowning in the rain. Boy, the smell can be so bad you can easily just throw everything in the dumpster. Well, this is a story for some other shitty bag, not Anvanda. With our reflective rain cover that can be used on both Anvanda Versions (V1 and V2,) you will not have to worry about rain, snow, or waterfalls. For all we know, there is no storm or weather condition this absolutely durable, strong, f*cking bag can not handle.
Throw Away Your Dull Stereotypical Gym Gear and Order Great F*cKing Bag Today
Can you imagine you have a bag for a gym that can actually fit your locker while carrying all the workout sh*t you need? You can not. It is hard, we know. For some reason, all duffel gym bags are made to be big without any need for that size. Does it almost look like someone is compensating the size of the bag for something else? Maybe so, maybe not.
But one thing is for sure - with our Great F*cking Bag, there will be no need to prove your manhood by the size of your bag. Because size DOES matter, and no bag in the world can save you from that truth. But it can save you from the embarrassment of carrying ugly half-empty bags all around that will tear in no time. With our F*cking Bag, one thing is for sure - there will be no questions about durability and capacity to perform in its full glory for a long time.
Kickstarter link - Använda V2 | Another Great F*cking Bag
---